Giant textile mill to be woven back into the fabric of Peebles
February 10 2023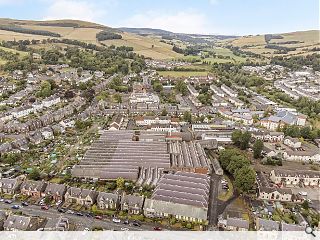 Whiteburn with Smith Scott Mullan Associates has held an initial consultation to build new homes at a former woollen mill in Peebles dating from 1884.
Early ideas call for the former Moorbrook Textiles factory to be demolished save for a boiler house, engine shed and gate lodge, with materials such as stone, salvaged and re-used where possible.
Retained buildings will be reserved for mixed-use, freeing up the bulk of the 2.24ha site for around 75 new homes to be built, of which 25% will be affordable. Comprising two and three-storey houses and flats bordered by retained allotments and mature trees the properties will be designed for a range of needs.
In a statement, the applicant wrote: "The site has views out to the to the East to Venlaw Castle and neighbouring woodland offering an attractive outlook and an opportunity to have long views out of the site.
"The site provides opportunities to create a positive new development working with the existing trees and green space, referencing the character of the former buildings and integrated into the town."
Accessible routes to the surrounding town will be established at March Street to the south, Rosetta Road via allotments to the west, Ballantyne Place to the north and Dovecot Road to the east.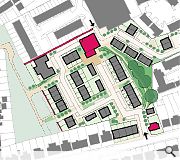 Only a boiler house, gate house and stone boundary walls will remain of the former mill
Back to February 2023