Revised Central Quay plans accelerate Anderston densification drive
February 1 2023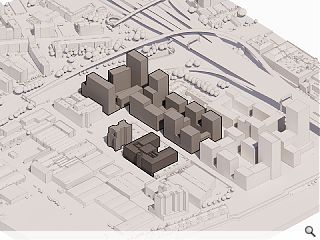 Revised plans for a major brownfield mixed-use development in Glasgow city centre have been brought forward as part of a radical transformation of the Anderston district.
Summix Capital has updated proposals for Central Quay, a 4.43-acre waterfront site to provide over 400 apartments, up to 800 student bedrooms and a modernisation strategy for the existing office building at 2 Central Quay.
Speaking ahead of a second consultation event scheduled for 8 February a Summix Capital spokesperson said: "We are delighted to be bringing forward updated proposals to the community as part of our extensive consultation process.
"Following feedback from the first event, we have sought to incorporate amendments to the scheme, where possible."
Graeme Nicholls Architects are co-designing the masterplan in collaboration with 3DReid, in tandem with a separate vision for City Wharf.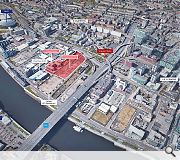 A swathe of brownfield inner city land is currently cut off from the city proper
Back to February 2023