Charity turns a dilapidated Leith warehouse into a family-friendly support space
January 20 2023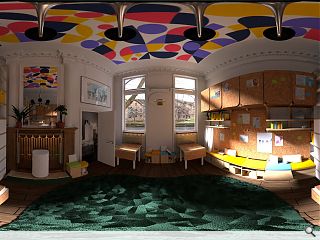 A dilapidated B-listed warehouse at 50 Coburg Street, Leith, has been transformed into an inviting space for gatherings and activities by a grassroots charity.
Multi-Cultural Family Base transformed two separate spaces into a group room and counselling room to support its work with ethnic minorities, children and abuse victims.
The group room has been furnished with bespoke plywood seating and shelving as transition elements from retained period detailing. Track curtains partition the space to form a more private therapy zone with north-facing drop-leaf tables providing space for art classes.
Interiors startup Ace Design Studio delivered the work following months of engagement with stakeholders and volunteers to turn the project around on a shoestring budget of just £15k, retaining the historic ambience of the property in the process.
Lead designer Ali Uddin commented: "Given also my experience as a youth worker, it was refreshing to conceptualise with the clients at such a deep social level - identifying specific vulnerabilities of their local community and how interior design could respond with a narrative of collective ownership and familiarity."
Adaptability was the watchword of the design with meeting tables suitable for combination for impromptu table tennis sessions and bench seating doubling as storage.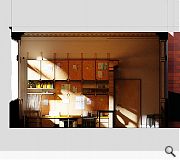 Infant-friendly timber is specified throughout, hiding storage and craft supplies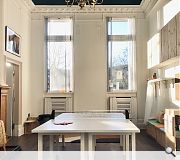 Period features combine with quirky detailing to create a welcoming space
Back to January 2023