Granton Waterfront takes shape with more coastal homes
January 9 2023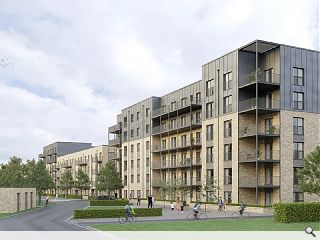 Property development company Places for People has brought forward plans for hundreds of new homes at Granton Waterfront.
Following a period of consultations EMA has fleshed out plans to transform the brownfield site off Waterfront Avenue as part of ongoing efforts to establish an urban coastal green space.
A mix of 220 flats and colony houses are proposed, establishing an active frontage to new access roads and connecting to recent development at Saltire Street.
In a design statement, EMA wrote: "The new blocks to the west of the site will inform a semi-enclosed space which will be used as a communal area for new residents. A number of footpath connections between blocks and through areas of green space will also ensure the block is permeable and retains connections through to existing residential blocks along Saltire Street."
Colony-style homes will be positioned in a dedicated block of three-storey properties to the east, with all homes finished in a unified palette of buff multi-brick.
The design team includes Ironside Farrar and Will Rudd.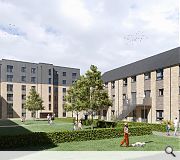 A combination of gas boilers, air source heat pumps and district heating is being pursued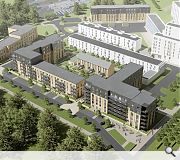 A strong urban frontage is to be created to established woodland
Back to January 2023