Kirkcaldy hotel spreads its wings with a spa and wellness facility
November 9 2022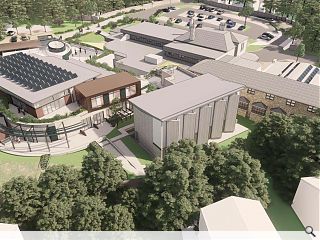 A Kirkcaldy hotel has filed updated plans to build a spa and wellness facility in an amendment to a previous planning consent.
Dean Park Hotel in the Chapel area of the town will be augmented by a new bedroom wing, designed by Davidson Baxter Partnership. The modified design increases the number of rooms available from 12 to 15 by introducing an additional floor within a double-height upper level.
In a design statement, the architects wrote: "The proposals have been revised to articulate the vertical window composition of the fenestration. The serrated bay window elements previously proposed now continue to the ground. The serration minimises the impact of overlooking neighbouring properties."
A reduction in the overall footprint is also proposed to better facilitate drainage and underground services.
Initially approved in September the hotel expansion seeks to improve facilities and introduce new revenue streams from events and membership.
Back to November 2022