Edinburgh student housing demand fuels plans for a further 188 rooms
August 5 2022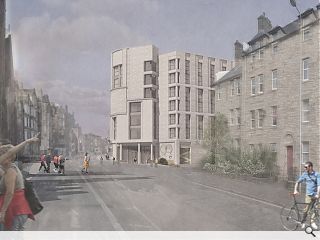 Alumno Group has set out plans to deliver a student residential block at Jock's Lodge on the junction between Restalrig Road South and London Road, Edinburgh.
Delivering 188 rooms and a community pub the project will frame a key arterial road in the city with a mix of single bedrooms with shared kitchens and studio apartments. Incorporating a lounge and social spaces as well as a landscaped courtyard and rooftop terraces the scheme will include a specially commissioned sculpture and artwork by Kenny Hunter and other local artists.
A pipeline of student housing projects shows no sign of slowing despite the impact of the Covid-19 pandemic, with factors such as a growing population of under 18s and record levels of participation in higher education fueling demand with just 2 in 5 students housed in purpose-built accommodation.
Paul Stallan of architects Stallan Brand commented: "As a parent whose daughter has just completed her university education in Edinburgh, I can confirm that the city's accommodation offer for undergraduates is unsatisfactory. Standing in queues outside letting agents to procure and compete for a limited pool of private flats because there is a lack of quality purpose-built student residential is a reality. Well, it was for me!
"Significant demand clearly exists for safe attractive student living given the impressive growth in Edinburgh's higher education sector and its ability to attract learners from across the world. Whether for a domestic or international market, a new generation of student residential architecture is a sustainable necessity for the city. In a direct response to the increasing demand, this project for Alumno promotes a best-in-class development that places student wellbeing at its core, animating a currently-under used corner site through delivering a building that connects with an existing neighbourhood.
"The project's scale and massing has been crafted through a thorough pre-consultation process with Edinburgh's planning team to arrive at a respectful design that we are confident will bring a new vibrancy to this location."
A live online chat with the project team will take place on 10 August between 12:00 and 19:00.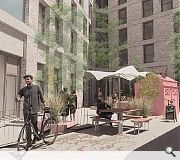 Owners of the Limelite bar will trade from a new community pub as part of the development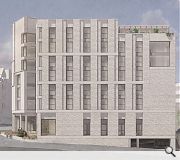 The project is being promoted as a way to free up existing housing stock for non students
Back to August 2022