Urban Realm marks its fiftieth with an anniversary edition
July 15 2022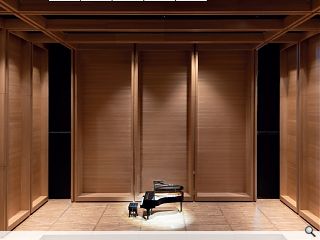 The fiftieth edition of Urban Realm marks a milestone not only in print but in live events as we celebrated a return to in-person gatherings for the 25th anniversary of the Scottish Design Awards.
Time is the great leveller and throughout this issue, we will cover not only the best of the present but take in the future too with a look at the extra care housing market and the young stars who will take us there via Women in Property. An anniversary of a more sobering sort sees us mark five years since the Grenfell disaster.
Elsewhere we look at how short-term profit-making can store up long-term problems and ask what role architects can play to ensure history does not repeat itself.
Back to the here and now we dedicate space to Ostro, an owner/architect 'box in a box' that is the first certified Passivhaus in Stirlingshire. We also pay a visit to the Laidlaw Music Centre to see if it's in tune with its surroundings and the Johnnie Walker visitor hub on Princes Street.
Something else on the rise is inflation, sparking a supply crunch that is already contributing to a greater focus on self-sufficiency. We take a look at how the timber industry is taking matters into its own hands to guarantee supply.
Our bumper summer edition is available to subscribers only so please sign up to receive your print copy. We remain, as always, in your hands.
Back to July 2022