Scottish Design Awards unite past, present & future for 25th anniversary
June 30 2022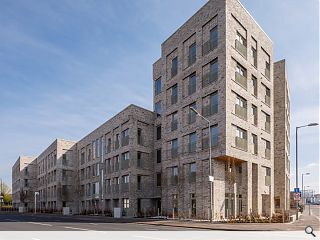 The Scottish Design Awards have marked 25 years of celebrating creativity at its best from around the country at an anniversary dinner.
Marking a return to live events the gathering celebrated not only today's best examples of architecture and design but yesterday's greats, surfacing past winners from every year back to the formation of the awards in 1998.
Supported by media partner Urban Realm this year's event saw Anderson Bell + Christie walk away with the architecture Grand Prix for Fielden Street, praised by judges for its attention to detail. The Design Grand Prix meanwhile was awarded to BRC Imagination Arts for the Johnnie Walker Visitor Centre, heralded as a 'celebration moment' on a street which has long needed some good news.
Across the design divide architecture chair Allan Murray, founding director of Allan Murray Design, opted for Ostro Passivhaus, an energy-efficient home designed by architect-clients Paper Igloo. He said: "It sends all the right messages about energy. It's full of light, beautiful spaces and energy which kick it into the clear blue water."
Urban Realm editor John Glenday remarked: "The Scottish Design Awards are restored to all four dimensions for our return to a live event format, which paid tribute to the past, present and future of creativity in all its forms.
"The tick of a clock can leave even the coolest among us perspiring on deadline day but ensures the steady flow of new people, fresh ideas and upstart practices to challenge the old order. Equally, the Scottish Design Awards are not just a snapshot of today's best but a continuum from yesterday's greats to tomorrow's stars, all of whom we must nurture."
With one eye to the future, this year's programme also recognised Sammi Duong as the young designer of the year for 'delivering a signature style in a corporate world of briefs'. Amy Knowles-Brown meanwhile was named young architect of the year for adhering to process, not just aesthetics.
Brown & Brown Architects rounded off the headline awards with the practice of the year honour.
A full list of award winners is available over at the Scottish Design Awards.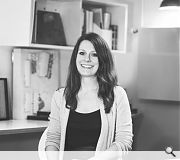 Amy Knowles-Brown of Anderson Bell + Christie was named young architect of the year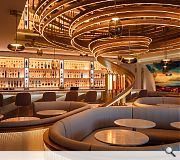 Johnnie Walker Princes Street was heralded as a 'celebration moment' by the design panel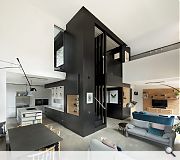 The chairman's award for architecture was received by Paper Igloo for Ostro Passivhaus
Back to June 2022