Housebuilder promotes 'hybrid living' on North Ratho greenbelt
June 28 2022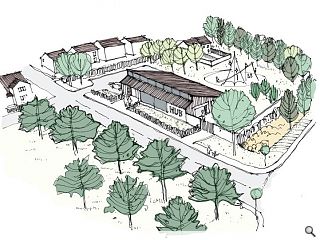 Taylor Wimpey has set out proposals for housing-led development north of Ratho, Edinburgh, as part of pre-application discussions.
The housebuilder is calling for 17.4 hectares of land at Baird Road to be released from green belt protection and incorporated into the emerging City Plan 2030 to provide a mix of private and affordable homes.
Extending the village north towards the M8 the master plan promises 'more than new housing', identifying an opportunity to deliver a community building that could include an orchard, cafe, events space and cycle hub.
In a statement, Taylor Wimpey wrote: "We want to create an expansion which is more than new housing and which adds something positive to Ratho. We have space to provide new resources which will benefit all the residents of the village.
"We will provide market and affordable homes but also offer new house types for hybrid living. This reflects shifting patterns over the last 3 years where people mix working from home with going to the office. These homes will make working from home much easier, allowing new residents to better integrate into the village."
A design strategy led by Open will retain the highest ground as a public space and allocates a 'gateway' entrance from Freelands Road.
Feedback is invited through to 22 July ahead of a full planning application this September.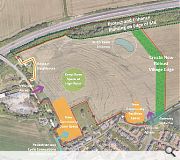 A contextual approach will work with existing landscape features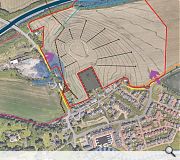 An organic extension of the current village is planned
Back to June 2022