Planning gain
October 28 2008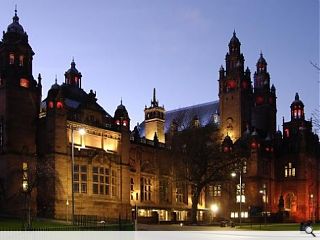 Scottish Ministers have launched their policy on Listing and Listed Building Consent (LBC) for the country's 47,000 listed buildings, in conjunction with a consultation with local authorities on a new joint working agreement.
The Scottish Historic Environment Policy (SHEP) now includes policies on Listing, the process that identifies, designates and provides statutory protection for buildings of special architectural or historic interest; and Listed Building Consent which deals with applications to alter or demolish listed buildings.
A link between listed building consent and the planning process will allow consideration of the merits of listing as part of planning proposals.
The policy papers - to appear online only – will be consolidated with previous SHEPs into a single document which meets Ministers target to minimise the number of separate Government documents, and reduce duplication in outline text.
The joint working agreement between Historic Scotland and COSLA aims to streamline functions and responsibility through improved communication.
Listed buildings are legally protected under the Planning (Listed Buildings and Conservation Areas) (Scotland) Act 1997 with three categories, A, B, and C(s). Scotland's listed buildings include the Forth Rail Bridge, Edinburgh Castle and Kelvingrove Museum.
Local authorities deal with Listed Building Consent applications unless they are the owner or applicant at which stage Historic Scotland becomes the planning authority. Applications for listed building consent to alter Category A or B buildings are considered by Historic Scotland on behalf of Scottish Ministers. Historic Scotland is also consulted on any proposal for the partial or complete demolition of a listed building, regardless of category.
The Agency currently handles 97% of all listed building consent applications within 28 days, and has been set new targets to deal with 70% of planning applications within 14 days in 2008, rising to 90% in 2009/10.
`
Back to October 2008