Spirit of Scotland
October 28 2008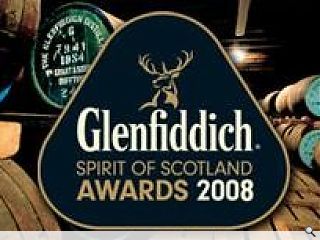 Glenfiddich have teamed up with The Scotsman for the Glenfiddich Spirit of Scotland awards.
Gareth Hoskins has been nominated within the Arts Category, believed to be the first architect ever to be short listed for this award, but faces stiff competition from painter, Alison Watt; ceramicist, Lotte Glob and gallery director, Richard Ingleby.
The awards set out to celebrate achievements by Scots in eight different categories: Food, Music, Environment, Screen, Writing, Arts, Sport and Entrepreneur.
The ceremony will be broadcast on STV on 30th November (St. Andrew's Day).
The nominees have been short listed by Glenfiddich's own judging panel but the eventual winner is being put to a public vote. If Gareth were to whisk the award away this would represent great exposure for Scottish architecture.
Votes can be registered via the following media:
Online:
http://uk.glenfiddich.com/lda.html?redirect=/every-year-counts/glenfiddich-spirit-of-scotland-awards/index.html
Telephone: 09016 560160
Text: text 'SCOTB 1014' to 81800
Back to October 2008