Porcelanosa Hanover Square opening
Send to friend
* Required fields
Date: 4 Jan 2021 - 4 Jan 2021
Time: 900
Town/City: Hannover Square, mayfair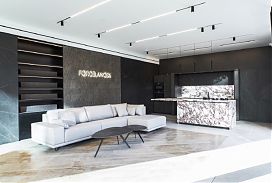 Porcelanosa is delighted to announce that 2021 will see the doors opening to a new UK flagship store located in the historic setting of Hanover Square, Mayfair, London.
Best known for its combination of contemporary design with a proud Spanish heritage, PORCELANOSA chose Hanover Square as the perfect location for its latest design centre.
Named in recognition of the German heritage of King George 1, Hanover Square represents the international reach of London-based designers and is a fitting location for an organisation that proudly holds the Royal Warrant.
The store will be a place to showcase the architectural applications of the product ranges, with cutting edge displays and product settings.
Back to Diary