Plook on the Plinth Award
Nominations for the most dismal town in Scotland
Ardersier (Scotland)
Area: every part Reason: well luckly people dont have to drive through the town as it is on a bypass, but i am voting it for the reason that it is a deadbeat place with absoloutly no night life and nothing to do. As well as people travelling south of Inverness having to face the painful bus journey after 7pm through it.
Nominated by: john thompson
Ardrossan (Scotland)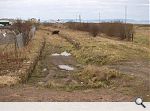 Ardrossan is at the end of the line - literally. The overriding compulsion when standing on the pier is to jump off it.
Ayr (Scotland)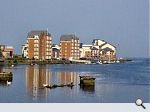 Area: The Harbourside development Reason: A damnable eyesore. The coucil continues to allow these dismal little boxes to clutter up the skyline of Ayr and continues to add to the hellish leisure centre complex whilst completely ignoring the near derelict buildings that sit by the New Brig.
Nominated by: Sam McKeand
This is actually the best part of Ayr. The end of the High Street is the worst. It's like a ghost town. Iain
Area: All of it.
Reason: Where to begin...
The closure of the Gaiety theatre.

The Civic Theatre laying dormant for years and the now planned demolition.

The High Street. Dead from the waist down.

Alloway Primary School - The sandstone building was allowed to be pulled down and replaced with an uninspiring modern replacement.

Belmont Academy - It was sinking, it needed replaced. But does it have to be so stripy?

The new shopping centre. The bottom of the High Street struggled to keep the shops occupied, then they built a shiny new set of shops to sit half empty too.

The beach. Still dirty. Still full of kids in fast cars.

The beach development. The new flats (nominated previously) could have been a "nice bit of the town" if they hadn't been sold off to people who then rented to folk on the dole. Last I heard, the place is full of junkies. I'm sure they appreciate the sea views...

The bottom of New Bridge Street. How long have those pink flats been sitting there paint flaking and cracked... 10. The plan to re-open the High Street to traffic. The same neds that abuse the beach careering down the High Street? Great idea. I could go on. And on...
Nominated by: Joey
Bellshill (Scotland)
Area: Town
Reason: I nominate Bellshill North Lanarkshire as the so called regeneration work carried out despite the overwhelming opposition of local residents and businesses is sub-standard has left the town as no more than a giant car park with inadequate public transport provision.
Nominated by: Joe Brown

Not a great picture to prove your point! The West Church is a lovely building.
Grazer

The regeneration is not finished and not all residents are against change. You cant make an informed choice till something is complete. bellshill resident Agree with the guy above. The town centre is a nightmare, But wait till its finished.
Johnboy

I agree with joe brown, been in bellshill area for 3 years most people are lovely and deserve better than present government allow.
kate
Cumbernauld (Scotland)
Area: Town Centre
Reason: North Lanarkshire's Total disregard for the people of the town. Addition of half empty retail shed (Antonine Centre) is a cynical attempt to exploit shoppers of Cumbernauld whilst providing no badly needed social facilities.
Nominated by: Iain Buchanan

Why do local authorities allow so many new retail developments, as if retail therapy is ever going to fix the social and environmental problems. I wonder how many pockets were lined when the planning for the Antonine Centre was rubber stamped!
Disgruntled

But don't forget that the group responsible for promotion of the centre have commissioned a 1/4 million pound statue to highlight the centre - it will show the centre off in the best light due to it being placed 2 miles away and hidden at the side of the "new" motorway that is dividing Cumbernauld in two!!
Andy

Complete disregard for the people of Cumbernauld by North Lanarkshire Council is disgusting. We want a decent town, with decent fascilities. It's a very depressing place to live.
Alistair

Cumbernauld is a fantastic area, ok, much like everywhere else, a utopian town is a wonderful idea, but its a working progress and that means the people in it have to make it work. Too many negative comments about the town. It does not deserve another nomination again this year. The people that are condeming this are the people that make misery anywhere they go. If this becomes a nominee, then I will make sure it has a chance to defend itself from the few critiques out there.
Cumby Critter.

http://www.cumbernauldwhatsitcalled.co.uk
Cumby critter

Don't forget Andy that NLC have also spent £963,000 on a "neon wave" project that aligns the main road up to our shambles of a town centre! What a complete joke! It's supposed to help make our town centre look more attractive. I think that could only be achieved by demolition!
Lynne

Cumbernauld had an Ice Rink, Ten Pin bowling, and a cinema years ago which all closed cos the miserable folk that live there didn't use them! If they built the most amazing town centre, you'd still find something to moan about. How about having some optimism for the things that are trying to be done to make the place better. And Andy, has the A80 not split Cumbernauld since the 60's?
ExRes

Area: The town / The community
Reason: A miserable town, full of miserable people.
Nominated by: Annonymous

I object to the "miserable people" reference! I hope the personn posting the nomination is referring to the fact that we are un-happy !! Andy

I also object to the "miserable people" comment? Do you know everyone in this town Mr(s) Nominator? I find it rather humourous that this nominator chose to remain anonymous - hmmmm!
Lynne, Cumbernauld
Dalgety Bay (Scotland)
Area: All of it
Reason: Dalgety Bay is a developer led new town started in the 1960's to today. It is difficult to navigate around; as there are few landmarks, there is no real heart to the place; a neighbourhood centre and a new ASDA make up the only real community facilities. The whole settlement is made up of cul-de-sacs with bog standard private developer housing and lacks any character.
Nominated by: June Bug

I have lived in Dalgety Bay for 21years and love it !
Sheila Hubble

lived here for 12 years and everyday I think it is a great place to live. Not perfect I agree but I bet if you asked most people who live here they would agree. There are lots of community activities going on - not least the annual gala.
ian mccall

Area: All of it
Reason: I actually agree with the above comments. Dalgety Bay is a serious opportunity missed. It has a spectacular coastal setting and benefits from great access to Edinburgh and to most of Central Scotland. The schools and community spirit are also fantastic. However, the town that has been created is effectively a smaller version of Glenrothes with a coastal setting and even less facilities. The industrial estate to the north appears to be in serious decline with run down buildings. When a proposal came forward to build a fantastic food and drink facility on the waterfront of the town, which would have enhanced the place, the nearby residents were all up in arms and it was refused! Any beautiful coastal settlement anywhere has food and drink places lined along the waterfront, providing a draw for tourists and residents alike. But here its not been allowed, a sheer result of NIMBYism. Instead the food and drink outlets are pushed to the outskirts of the town or one outlet in the small town centre. It's a shame because this place has far more potential than is being realised.
Nominated by: A concerned Fifer
Dalkeith (Scotland)
Area: town centre
Reason: ver costly facelift to the centre was carried out a couple of years ago and has cased the centre now to look like bom site. Nominated by: kevin thomson

I grew up when Dalkeith was a thriving market town, plenty of shops, it is now reduced to banks, pubs and charity shops. Its such a shame that the Labour Council has let it go!! Old Timer The 60s buildings are not that bad. What will the 'posh' flats next to the Scottish Parliament look like in 40 years ' time? They don't look as good as Jarnac Court does just now.
Farook

Dalkers is an urban paradise! This is outrageous!
Boyders

With its crumbling 60's architecture mixed with greasy spoon cafes and dodgy pubs; how can Dalkeith ever be considered?
NC

Should be twinned with Bierut rather than Jarnac.
H

No matter which route one enters the town of Dalkeith, one is met by boarded up buildings, from the South, old high school, north, Lugton Inn Motel, east, Ferranti building now gone, now a gap site, west-ish, boarded up Jewel and Esk College. Yes Dalkeith planners and councilors should receive a huge bonus for allowing the town to fall into such a sad state, however, Hollywood can use town centre instead of filming in Afghanistan.
Concerned.

Councillors, isn't it about time you got of your arses and had a good look at Dalkeith, its a disgrace, why did you let it get so bad? J All the 60's building should be demolished and cleared and a new shopping centre be built to the same standard as Fairfield House the Council HQ - not bad for the councillors what about the people of Dalkeith!!
AC

I agree it does look a bomb site, the council should be ashamed. TC
Denny (Scotland)
Area: Centre
Reason: No-one comes to Denny now. I've lived here all my life but I go to Stirling or Falkirk to shop. We're embarrassed to say where we come from.
Nominated by: Sharon Tait

This is Denny's main street. The flats above the shops are empty, rotting, rat-infested and dangerous (netting has been added to catch falling masonry). This not a case of recent bad or inappropriate design, its a continued lack of investment that has led to decay. These flats have been like this for years. There are plans to develop, put on hold by the Council meanwhile the local bingo hall was set on fire - and demolished. The centre of Denny is in Scotland's top ten crime hotspots, and it doesn't even have its own police station.
Henry Boot

This IS Denny's main street.A 1998 survey showed that 50% of the residents did their food shopping outwith the town. This has fallen dramatically over the ensuing years. he current occupancy of the retail premises is less than half! Falkirk Council have cut rents to these properties by 50% because they are so bad and virtually unlettable. And yet it costs £170k a year to maintain these monstrosities. You couldn't make it up!
Brian McCabe

I passed through Denny but I didn't stop - I thought it was all shut down except the co-op. Horrible, horrible place. Incredible to think that it's so close to the beautiful Stirling - that's a town to be proud of.
Elsa

I live in Denny and am thoroughy shamed of our town centre. The only good thing about Denny right now is the road OUT of it. This building is an eyesore, its held up by scaffolding because even the brickwork wants to leave!!
Theresa Ryan

And the chippy that won the recent award is shit. Small portions. Crap!!
Frankie Shagbones

i think the town centre is lovely a testament to 70s building
big jock numan

they really just want to get something done! Its the council that should be blamed.. They are running the place. I come from Denny and i can say this place has been neglected for years. Its disgusting that a small town can get so bad. People here need to volenteer to get things moving. But no, residents sit on their butts and complain too. We are our own worst enemy. Lets do something about it.
Denny lass

Area: Town Centre
Reason: The 1960s built rhubarb and custard flats have fallen into disrepair and are an eyesore. People dont even want to drive through our town never mind stay there!
Nominated by: Paul Keenan

I am glad that the Inverness Architects Association have come out to defend their city and its architectural merit, despite being nominated for a 'Plook on a Plinth'. Alas that I could do the same for Denny. We have NO contemporary buildings of any merit and the town centre blocks are a continuing blight on our economic survival, so demoralising and a drain on any inward investment into the town. And what's my council's response? To have a private developer submit a tuppeny-ha'penny scheme which is fatally flawed; has no architectural merit whatsoever (despite the opportunity for designing a major civic landmark, the library); who have no intention of beginning the 'regeneration' for the forseeable future due to the project being 'economically' unviable; AND want to charge us the earth for development costs! You couldn't make it up!
Brian McCabe

Area: Church walk shopping centre Reason: Have a look and tell me you don't feel sick!
Nominated by: Philip Galloway
Dumbarton (Scotland)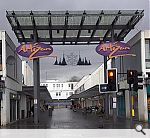 Area: The Artizan Shopping Centre
Reason: The Artizan Shopping Precinct in Dumbarton has the the singulary most unattractive entrance to a town centre anywhere! Nominated by: Victor Engador Area: Artizan Centre Reason: What is the point? No shops and no punters anyway, unless you count the shoplifters. Nominated by: Al Mack Town needs to be demolished then rebuilt (facing the Leven) however the planning office are a joke and I'm note sure they are capable of making such a change.
Duke
East Kilbride (Scotland)
Area: Town Centre
Reason: Like Glenrothes, East Kilbride's centre is run down looking and badly in need of a make-over. The mix mash of modernist buildings presents to thos approaching the centre with an unattractive built environment, particularly from the east. The mall takes up most of the central area and closes at night. Menaing there are few activities to enjoy in the evening. The civic centre, a prominant and important civic building exerts itself as one of the worst examples of architecture in Scotland. The approaches to the centre from the surrounding housing areas are all via seedy underpasses or footbridges, as pedestrians are forced to give way to the private car. Not the best first impression for anyone visiting the town.
Nominated by: K Kilpatrick

I agree the town centre is past its best but this due to a lack of investment. The bus station was redesigned several years ago and it had been anticipated by nearly everyone that the main facade of Cornwall Way would be next but nothing happened. As a first point of contact for visitor to EK it leaves a lot to be desired and instantly cast negative connotations. The main problem is a lack of investment, care & attention. The Stuart Hotel has been empty for years and it doesn't look as if G1 will be doing anything with it in the near future, plus the town centre management have done a very poor job maintaining the entrance to the Princes Mall. The longer it takes for smashed glash and broken doors to be fixed, the worse the problem gets. Vast numbers of empty commercial unit's due to excessively high rents doesn't help either. As for the tunnels, I have spent a large amount of time using them and I have never felt ill at ease walking through them but I would agree that they have never been the best looked after places. But that's not your point. You pick them out as negatives. East Kilbride is a new town, where consideration was given to both cars and pedestrians. Would you rather you and your children (if you have any) had to cross traffic to get the town centre. I quite like the fact that I can walk to the town centre without having to cross roads like the A725, A726, Churchill Avenue or Rothesay Street. I would rather have safe routes for pedestrians to get from A to B without having pedestrian crossing every 500 yards. Also, the civic centre is one of the worst examples of architecture in Scotland? You're having a laugh! Its nowhere near it. Take a holiday or two round the country and you'll soon see that statement is complete guff. John B o EK (26) Eastkilbride is a shithole
Mr Frodo

Cornwall Way is indeed in need of a clean up. However the Stuart Hotel, being the responsibility of the G1 Group is a disgrace and the people of EK should boycott The Byre until such times as they do something with it. Architecturally the Village is still quite nice although lacking in shops to attract visitors (possibly due to high rent/rates). However the state of the entrance to the Shopping Centre surely has to make EK a serious contender!
Mandy

South Lanarkshire Council, or should I say Hamilton District Council (judging by the current council in investment/performance by size), have a lot to answer for. The council is responsible for decline in the ENTIRE town. South Lanarkshire Council sorely neglects the largest player in its area. However people in East Kilbride have continued to vote for Labour representatives so without altering their mindset change will not happen. East Kilbride is the largest town in the country, larger than the cities of Stirling and Inverness so it deserves investment for the future.

Mr Frodo, I would ask have you been to Ardrossan? I would suggest no. East Kilbride may not be an architectural gem but it does have buildings worth note, for example the Dollan Baths. There are far far worse places in Scotland worth mention than East Kilbride for this award.
Anthony McCarron

I agree Anthony. It is all about Hamilton. EK is fastly descending into disrepair. If the council actually did there job as they should they would be looking at the potential East Kilbride has got and doing something about it. This is all down to Eddie the dick Macavoy and his foot soldiers. Ive heard recently that the union in hamilton voted against the increase of pay just so they could have free car parking in Hamilton at Almada street Headquarters and stuff the rest of you was the way I looked atb it. Its an absolute disgrace. People of EK need to speak up on what is right for the town. The councillors only care about Hamilton and its just all wrong. C'mon EK. Do your town proud.
Annoyed Resident

This town centre knocked back a John Lewis and an auditorium ice rink on the grounds that the current ice rink was worth more to the owners than John Lewis store! [ca] Oct 2008
Charlie Miller

East Kilbride used to be a great town, until South Lanarkshire Council took over. Since then drug addicts, ASBO clients and thugs have priority in housing, High rents along with blatant breaches of Regulations are a hallmark of South Lanarkshire Council. A once highly skilled workforce in the town is now replaced by the Buckfast Swilling workshy. I remember East Kilbride in the old days of a New Town, Now it's akin to Beirut .
Jim Ford
Glasgow (Scotland)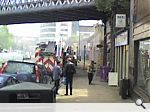 Area: Gallowgate, Glasgow Cross
Reason: Glasgow's Gallowgate represents a sub-human wasteland of neglect and under-investment. Nominated by: carbuncle-fan I could not agree more, its about time GCC cleaned this area up. Terry Connotations will always have a strong impact on people's feelings on certain areas. There is very little in the way funding available at the moment so it will take a long time before someone is really willing to commit to regenerating the salt market, the Barra's and the Gallowgate over a sustained period of time. Saying GCC should clean up the place is all good and well but they don't have limitless amounts of money just to deal with one area of Glasgow. There are worse areas of Glasgow, and I am guessing that a lot of their coffers are being spent on the Commonwealth Games site out in Dalmarnock. John B o EK (26)
Glenrothes (Scotland)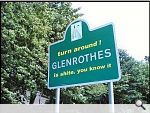 Area: the town centre buildings and design
Reason: Glenrothes won the carbuncle last year but nothing has changed - no improvements - nobody has tried to change it. It needs to be improved. Perhaps these comments should be shared with the owners of the Kingdom centre and council. Perhaps there reflections will be the fact that the Sainsbury blueprints are set to change all that you mention. Glenrothes gets bad press from people who lack knowledge about the area. This town has been impacted with huge job losses over the decades in areas such as electronics and engineering. We need to attract more companies back into the town... this will take years! James Watt Reason: horrible buildings, dirty, lack of support from the council. The play areas are a disgrace, covered in glass and graffiti. One park was torn down for a "skate park" which consists of a small ramp and a railing. The list goes on.
Aaron Dalgarno
Area: Town centre and Tanshall
Reason: Glenrothes won the Carbuncle award for 2009, since then the only thing that has changed is the fact that the council has planted flowers everywhere in a vain attempt to win a gardening competition. The council have failed to realise the whole reason Glenrothes won the Carbuncle award in the first place was because of the Kingdom centre- a godawful eyesore that would be completely deserted if it wasnt for the bus station right next to it. The residential areas are even worse- the most unattractive run-down places youll ever see that are full of crime and low lives. Its time to show Fife Council this is the final straw! Area: Town center and all surrounding areas Reason: Its a joke of a town, full of dirty chavs at the town center that is only busy due to everyone waiting on the buses to get OUT of glenrothes. The council has attempted to spruce up glenrothes by putting more horrific flowers down. Unexploited potential A lack of vision and ambition by powers that be Examples of how things are being mis-managed it has them all. And will NEVER change. Not to mention the roundabouts. Have they never heard of traffic lights !
Nominated by: D Robertson
Hamilton (Scotland)
Area: The whole area
Reason: Is there anything attractive in this place?
Nominated by: J Anderson
Invergordon (Scotland)
Area: cromarty firth port authority fishemal shed
Reason: the CFPA as a port authority do not need planning permission. the CFPA Chariman who was also chair of the Council planning committee erected a huge fishmeal shed which now blocks the panaramic back drow of our town high street. the fishmeal now blows over the town and the smell is horendous. the town is now covered in fishmeal residue. the port of invergordon attracts 25,000 visitors per year on the luxuary cruise ships. the town is up in arms but the CFPA have stated that they did not need planning permission or community consultation. The CFPA have distroyed something that belonged to the community.... a stunning view from our highstre.
Nominated by: WENDY CLARK
Inverness (Highlands)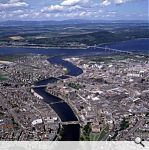 Area: The Longman
Reason: Mostly reclaimed land which has been given over to thinly-disguised drive-in retail, and a potentially spectacular waterfront, where leisure facilities and parkland could have complemented the football stadium, instead populated by builders' suppliers and kitchen warehouses.
Nominated by: DM
What a ridiculous nomination.Inverness is a lovely city to live in and to enjoy.It has one or two sxties developments which let it down but this was a sympton of the sixties which can be seen in almost every city.If this anonymous proposer had any concience he would withdraw his nomination.
gordon
I wish to propose you consider the PFI schools foisted on the unsuspecting population of the Inverness area by Highland Council. In particular, the Inshes Primary School stands out as one of the worst examples. Its siting, massing and lack of any attempt at concealment with landscaping is unforgivable and insensitive. Added to these faults is the use of "loud" primary colour, which shouts out to all and sundry like neon signage in "gasoline alley" in commercial parts of the city. It is very hard to imagine any architect worthy of the title allowing their name to be associated with such crass buildings - their forefathers must be turning in their graves with shame at the direction those worthy practices have taken in recent years.
Andrew M James
I admire Cllr Graham for coming to the defence of Inverness. But I fear he misses the point. The attractions he cites are precisely those areas of the city that the planners and developers have so far left untouched - although the edge-of-town retail development strategy is gradually killing the attractive Victorian city centre (note to Council: streetscape doesn't solve problem of empty shop-premises). And Cllr Graham deludes himself if he thinks that population-growth and visitor-numbers are an indicator of architectural merit. The growth is driven by the availability of cheap housing and in-migration from the rural hinterland and the more expensive South. And visitors aren't attracted by the vista of the Longman estate, the industrial sheds by the marina, or the acres of anonymous housing stretching up the hillsides to south and east of the city.
Archie Tect
Unfortunately, Inverness has become an urban blight. once it had potential but the greed of builders and planners (is that an oxymoron?) for the almighty pound and with no thought or care at all to the future has already ruined it. In the last 15 years the beauty of the city and the countryside has become just a blemish with homes that look like bunkers! I now tell friends visiting Scotland to avoid Inverness and head for the country which I believe will be ruined in another 15 years if developers have anything to say about it. Doris Parkland doesn't bring profit to a city to allow it to create facilities does it. There's nothing wrong with the Longman...maybe a little dated, but every city has that trouble. Perhaps you should look up some of the other spectacular walks and park areas in and around town?
A Council Defender
An anonymous nomination which relates to a typical industrial estate, and uses that to attempt to besmirch the image of one of Britain's most attractive cities. No one lives in the Longman Industrial Estate and nor is it on the tourist trail for visitors to Inverness. Inverness is the destination for thousands of visitors each year, who enjoy the city's many features - the River Ness, the Castle, Ness Islands, and the Old Town among others. Culloden Battlefield and Urquhart are close at hand, with beautiful scenery all around the City. Even in a recession Inverness continues to grow, proof of its reputation as a great place to live and work.
Cllr Alex Graham, Deputy Provost, City of Inverness
Cllr Graham you mention landmarks that have been there since the 19 oatcake. I propose that you look towards the future and not the past .What plans do the council have for redevelopment of the riverside area or marina or for that matter any area of Inverness . I would Imagine little will happen without Tescos or Tullochs its a disgrace and you know it and should hang your head in shame along with the majority of brown enevelope investors you share your bed with in Inverness .Invest in the future not keep an eye on the past. Elected by your community I do admire you coming on here and making a stand for the town.
JOE
The longman has always been an industrial estate, and you don't need to go through it to get to the stadium. There is much worse than this - idiotic nomination.
Paul James
Area: Suburbs Reason: The fastest growing city in Europe but at what price? Dubbed "Tulloch town" by critics due to that developers dominance over an ever mushrooming suburban sprawl.
Nominated by: Annie Chambers
"true beauty and architecture" Are you a comedian Council Defender? Those are words one would associate wth Milan, Paris or Florence, not Inverness! I've lived here in Inverness for nearly forty years so I like to think I know what I'm talkng about. Amusing comment though Council Defender...
splendaman
Council defender: you need to go to specsavers when talking about the architecture! A man was almost killed about a year ago just walking down the "old town"!!!! You know, the one which has had money "spent on improving it"!!
Ihateinvernessandimfromthere
True beauty and architecture in Inverness? Where? I certainly haven't seen any! Old Eastgate Centre? New Eastgate Centre? Tourist Information?
Inversneky Resident
I'd have you know its dubbed 'Tesco Town', houses need built to allow workers to move in for new business, yes? Perhaps you should open your eyes when you walk the city streets and see that true beauty and architecture?
A Council Defender
There are a lot worse places than Inverness so think yourselves lucky those of you who live there.
Blarney
Area: sprawl on south side between A9 and Culduthel gross waste of space, wide roads in meaningless arcs, houses detached (just) wasting further space - all predicated on car use and built along the line of the "distributor road" which currently goes nowhere Jane Munro it's me again. The late Alasdair Maclean had a phrase for it in his book "Night Falls in Ardnamurchan" not referring to Inverness in particular, but it will do as well as any: "one's first awareness is not of city dwelling as such but of undirected sprawl (which is strange given the numbers and activity of the planners). One comes across the town's extruded guts spilled out on to the land, digesting acres as they go"
Jane Munro
Perhaps you should work for the planning department or architects within the highland council with your wise thoughts.....!
Frank Furter
Area:the whole town its dirty and theres too many empty shops due to the small minded vision of the council The beauty of the architecture I'm afraid is covered with dirt now.
Audrey Aitken (not afraid to put her name)
Empty shops make it viable for an award for ugliness? I somehow think not. You should perhaps put your name in future as being a Council worker I can inform you that we are doing a lot to improve the town and brighten the streets....you perhaps havent seen the new streets scape, or are oblivious to the beauty of the architecture etc?
A Council Defender
Area: City Centre The general filth, neglect of victorian buildings, and trails of chewing gum on pavements
Brian MacLeod
Brian, you are obviously unfamiliar with the works that have and are being undertaken by the Highland Council to brighten our fair streets. It's youth and pig headed people littering that ruin the city, not the city itself. Chewing gum is the issue and its the people to blame. Fact
A Council Defender
Certainly it is sad to read this about our city, but, I have to agree it has become an ugly, poor and dirty looking city centre, full of charity shops, pubs and drunks. The Council should have made the clean-up of the buildings a priority over badly done expensive paving and ugly sculpture. The condition of the roads and pavement surfaces all around the city are in a disgraceful and dangerous state of disrepair. This is due to the cheap method of re-surfacing, using a thin layer of tar sprinkled with grit, which has proved to be false economy, and, the constant badly done patching. This all adds to the look of impoverishment Inverness now has. Come on Highland Council, get the basics right.
Helen Hamilton
Area: Suburbs Reason: The fastest growing city in Europe but at what price? Dubbed "Tulloch town" by critics due to that developers dominance over an ever mushrooming suburban sprawl Nominated by:
Ewan O'Reilly
Archie Tect is 100% correct - what has / is spoiling the city is inept planning, dire architecture and greedy developers. What is worse is that the Council and Developers appear to be in collusion with the one ensuring that the profits for the other are maximised with no thought for the future, the surroundings or the folk that live in the city. The Council should be ashamed of their dealings that are ruining the city and the once green spaces. It is a tragedy that those green spaces appear to be earmarked for huge housing developments that are of dubious or no architectural merit, are not required and only profit the developers (Tornagrain, etc.). Anti-"New Urbanism" What makes it prosperous? The vast amount of low paid retail jobs that have become avaliable over the last ten years? Maybe it is the huge sheds up at the Tesco extra retail park. Could it be chronic traffic congestion, also a clear sign of growth. Inverness is a joke and the more apologists we have for this provincial backwater the worse it becomes.
Leon worden
Yes the chewing gum is everywhere in Inverness. Along with Elgin the two most gummed places I have seen. When presented with an exciting development by the McGinnis Group the Inverness Councillors refused it and voted for suburbia instead.The problem isn't the planners it's philistines on the council.
James
Population-growth is not a mark of architectural merit; and the prosperity is fragile because so much employment is in the public sector, which is now being squeezed. It's true, as the pic shows, that Inverness has a great location. The sad truth is that inept planning, dire architecture and greedy developers are rapidly spoiling it. Archie Tect All I can see is a concrete jungle
Audrey Aitken
Danny, i assume your too narrow minded to appreciate some of the truly great architecture in the city, or the recent works to upgrade the town centre...its pig headed people spitting chewing gum etc. that ruin it if at all...as with every other city.
A Council Defender
inverness is a dirty wee toilet bowl
danny
The picture alone should disqualify Inverness from this prize. A gorgeous city - it's suburbs vary greatly depending on the area. The city grows quickly because it is prosperous.
Paul James
Area: the town center a once prosperous town center full of interesting shops of many kinds now laid waste due to the incompetence and short sightedness of the town fathers as they scrape and bow to the might of Tesco and other national chains. The new center(s) of Inverness a couple of large sheds to the side of the railway station (and what happened to the railway stations original excellent architecture?) with the forcourt of one passing for the "city square". The other center being a dismal shopping precinct a couple of miles outside of town dominated by a behemoth of a Tesco store. Sad decline since the 60s that could have been averted by upping the quality of the council.
J Mackay
For years I have planning a Rough Guide to the Highlands for foreign tourists. It consists of one page that says 'Avoid Inverness' in 200 languages.
E Nicol
Both E Nicol and J Mackay should perhaps go back to the stone age you came from? If you opened your eyes you would see that not only past architecture can be appreciated for its unique beauty, but also modern architecture. I doubt i can expect this from such narrow minded people as yourselves. I agree that Tesco have heavy and somewhat unwanted grip on the city....however it is for the people to stop with objections to their creation?
A Council Defender
Area: City centre
Reason: Centre like one, big bus station. Lack of planning vision and direction.
Nominated by: weeniescotland
Area: Old city centre
Reason: Spending too much money on laying and relaying a hotch potch of slabs, bricks etc without thinking of the wider expanse. To go along with the hotch potch of paving the once beutiful old buidings are now dirty, tired looking and a vast majority appear to have trees growing from the gutterings.
Nominated by: Audrey Aitken
Area: the city centre and shops
Reason: the only town that I know that has not been able to fill the empty 'Woolworths'. It has been a year since the chain closed down. A very small thinking town with a small thinking council.
Nominated by: Diane Taylor
Area: extensive (new) housing estates, bleak retail parks, decaying city centre Reason: Usually towns become dismal because of industrial and economic decline - which explains the nominations of towns in the Scottish Central Belt. Sometimes in new towns (Glenrothes?) the problem is a result of conceptual failure by architects. Such places deserve sympathy as much as criticism. The pity is that Inverness has neither of those excuses. It is a beautiful town in a stunning natural location with significant historic (the castle, the Victorian town centre) and scenic (the river Ness) assets. Yet it has been scarred and made dismal by innumerable bad planning decisions and a lack of architectural imagination and vision. Even more shameful, then, that Inverness has been blighted despite being - on paper - a thriving, growing city. Not, perhaps, the MOST dismal town; but certainly the worst example of planning ineptitude, cynical development, and squandered opportunities.
Nominated by: nairnbairn
Area: The entire place! A large housing estate with a small 'city' centre with constant traffic congestion. Not to mention the large oversized sheds at the 'Tesco' retail and business park. This 'city' is overcrowded, overpriced, devoid of culture and run by the most over over zealous and small minded council in the UK! Have I missed anything from 'town tesco'? This place is a joke and should be taken down a peg or two before it decides to waste tax payers money on another highland 2007 event! I can not think of a better candidate for this prestigious award than Inverness, not even Glenrothes!
K Balfour
What a tirade, What makes Inverness different from any other town with retail parks is that it had the potential to be an amazing place - it is dissapointing the council had no vision - but to condemen the whole town is stupid. Typical of Invernesians to complain bitterly - half the reason that garage gets through the planning process is that EVERYTHING is complained about, so the planners dont know when something really is an issue as complaining is the defgault mode for most. nonsense to think that it way trying to get a nomination for european city of culture a few years ago is laughable! Wouldn't you agree? Some guy was almost killed from falling masonary from the crumbling buildings!
Ihateinvernessandimfromthere
Area: Falcon Square
Reason: Built in 2000 but concieved in the 1960s or that the impresion it gives.
Nominated by: PaulInnes
Area: ALL of it! Council appear to be controlled by Tesco and Tulloch! Lack of real investment to infrastructure. Bypass has been needed for some time yet no further forward Ihateinvernessandimfromthere It's not just Inverness - Tesco seek to control every aspect of our lives. They are a carbuncle on the face of our society. Terry Highland Council had no worries with loosing money in the credit crunch with banks going bust after they admitted their (our) money is in Tesco shares. 4th Tesco 3 weeks away, not a spade in the ground at the Asda site.
Highlander
Area: ALL OF IT!! Reason: It is a big dirty and overcrowded 'city' run by petty and small minded councillors!
Nominated by: Neil Galligan
Irvine (Scotland)
Area: town centre
Reason: so grey and miserable
Nominated by: Liz Crichton
John o'Groats (Scotland)
Area: Masterplan
Reason: Diabolical semi circular ring of asphalt set to smother mainland Britains northerliest ooutpost
Nominated by: Brian Smith

The image above is out of date... if you are going to criticise a place or plan please keep up to date. I would also like to dispel the myth that people only stay in John o'Groats a short time... this was made up by a lazy journalist who seemed to quote from a non existent survey... and has since been repeatedly used by more lazy journalist and has become a modern day myth. Recent research has shown the average stay is over 3hrs. The developement plans for john o'Groats can be seen on the website. www.visitjohnogroats.com John O'Groats can also be seen on Google street view now... so take a look and make your own mind up. John O'Groats is one of Britains outposts in an extreme location... so what excatly are you expecting? Disneyland??? John O'groats is in scale with it's location and has a lot to offer visitors who come and stay here in there hundreds of thousands. All I speak to have a great time... but John o'groats is an easy target for lazy reporting by people who have never been here. All I can say to these people is get out of the office and get a life :-)
David Body,

John O'Groats Are you seriously trying to tell me that you honestly believe a VILLAGE of about 300 people (not town) is the worst built up place in Britain? That a place which includes the phenomenal Stacks of Duncansby (see picture), peaceful stretching sandy beaches, fantastic panoramic views of the Pentland Firth with the Orkney Islands and Stroma, a place where you can see puffins, Killer Whales, seals, porpoises, all manner of sea birds, deer, and the northern lights better than anywhere else on the mainland UK, is comparable to a place like East Kilbride? I dispute the facts sir. And anyway, whoever the nominator is, I admire his stunning genius of nominating a place based upon a plan of what it might one day potentially look kind of like, as opposed to the clearly nonsense idea that maybe you'd base it on what it currently actually is. I've worked in the hotel in John O'Groats for a number of years in the past, and we have never claimed to be the Vegas of the North, and whilst clearly some investment is needed to tidy the central area, the intelligent tourist can appreciate the beauty of the unspoiled area around this, instead of multiple buildings with the same tack like other places. If you want shopping, go to Glasgow. If you want a quality, friendly, trusting local village, where you can get away from the hustle and bustle of modern life, where people will engage with tourists, rather than resent them, then John O'Groats is fantastic. In the four years I worked in the hotel, I'd say at least 95% of the tourists who stayed enjoyed the experience (which includes some of the freshest seafood in the world no less, including crab and lobster, and at incredible good value-I've seen Seafood from the region on the menu at Glasgow's TOP restaurant at at least triple the price you'd pay in the area - and a plethora of local ingredients such as top quality Beef, Black Pudding, Ice Cream and Vegetables), and since they took the time to actually look around, they loved the place. There are the other 5% say those who expect more glitz, but we don't need or expect to offer it. We've already got something you can't buy - the glory of Nature. So Carbuncle? No Chance!
Highland Defender!

My heads in Glasgow, but my hearts in John O'Groats! I posted an updated plan with my original post but it never made on this site. Surprise, surprise! It would appear that John O'Groats has won the award... so who ever judged this award should be ashamed of themselves if they think this is just. I would like to know why we won as from what I can see we are condemned on an out of date plan we didn't produce and not on what John O'Groats is... justifialbe??? I think not.

The only down side to John O'Groats is the hotel which is in the process of being restores back to the original building and converted into self-catering apartments with add eco shalets on ajoining land to be completed for the 2012 season. Will we get a re-visit we all the work is done for some positive reporting??? Balanced? No! Lazy? Yes!
David Body, John O'Groats

This nomination sums up the attitude of many who consider themselves Scots but don't recognise anything further north than Perth. Lazy investigation and a pretty much pointless award. Come to Caithness, you might like it, but don't base your travel plans on this garbage.
El Supremo

exactly who does nominate and judge this award it would appear that there are thousands of really discusting places in Scotland run down by years of neglect but this award chooses to slate places based on as Davy says reports by lazy journalists its easy to comment in a distructive manner and I believe this publication is based on snob value of the architects who read the other publications of this group its very easy to design grand buildings etc but many of these buildings are too expensive to build hence we have so many places falling into disrepair and for this publication to slag new builds in towns when companies are actualy willing to invest is shocking why dont you try through your readership to get positive input into the places that need it because its easy to slag of another persons work but to not follow it up with a positive solution with the bank of knowledge of the readership is appauling, my feeling is yes keep your "award" within your publication and readership dont put it out into the "public" domain as it only highlights problems the people who live in these areas already live in
Nat K King
Kilmarnock (Scotland)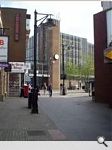 Area: Central shops, bus station
Reason: Yet another historic town centre, rich in links to the Covenanteers, ruined by poor quality 1960s and 1980s design. The centre is dominated by a one-way race track and a recent multi-story carpark, and is an oasis of drab, boarded-up shops, lacking even cafes. Empty at night, the town centre is prey to vandals and petty crime. It's all the more depressing set against Kilmarnock's attractive 1920s green suburbs, and recent successful regeneration of villages in the Irvine Valley.
Nominated by: Mark
Kirkcaldy (Scotland)
Area: Shopping centre/Seafront
Reason: In the shopping centre and swimming pool you would not know that the River Forth existed. The High St shops are a barrier to what is a natural view. The seafront is a wasted amenity. A few brave souls walk along the front. It makings the whole place look depressing if you arrivre by car along the front.
Nominated by: Allister Murdoch
Larkhall (Scotland)
Area: ALL OF IT
Reason: Thoroughly depressing and BIGOTTED!
Nominated by: HazelKaye
Livingston (Scotland)
Area: soulessness
Reason: Livingston suffers from those New Town staples of a preponderance of grey harling and roundabouts.
Nominated by: Abigail Stewart

soulless ? nonsense. More soul in Livi than say Edinburgh's New Town Pilrig

Area: All of it Livingston is a new town started in the 1960's to today. It is difficult to navigate around; as there are few landmarks. You cant even stop to ask for directions as the footpaths are all segregated from the roads! The centre is made up of a series of standalone developments surrounded by seas of car parks. The ridiculously big ASDA at the eastern approach to the centre is nothing but a boring white shed, which occupies a prominant site at an important main entrance to the centre. Not a great first impression as you drive in and an opportunity missed! The whole settlement is made up of cul-de-sacs with bog standard private developer housing, or some of the worst examples of council housing and lacks any character.
Megatron

I spent 14 years in livingston and then moved to north lanarkshire.Its like comparing heaven to hell !
kate
New Cumnock (Scotland)
Area: Castle
Reason: If this goes by towns with GREAT POTENTIAL being let down BIG TIME by the powers that be, then New Cumnock is well in the running AGAIN. All the promises and what????
Nominated by: Aulyin2

Totally agree with potential of the town, so why has it been forgotten?
Seare

Area: Castle
Reason: Town has fantastic potential with little sign of improvement since being runner-up last year. All the money seems to be going to its near neighbour (http://www.thecarbuncles.co.uk/carb_noms05.php)'05 nominee, Cumnock.
Nominated by: Geoff

Newmains (Scotland)
Area: asda
Reason: most poorly planned and under used new build i have seen in years
Nominated by: ross suttie
Paisley (Scotland)
Area: town centre
Reason: Bad planning covered the river Cart way back in the 70s the piazza is an eye sore and the Arnotts building has been empty far too long It appears the planners moved on and forgot about the history and old Architecture along with missing the opportunity to upgrade and modernise Recent work on the buildings on Mill Street highlights the mess across from the historical town hall and the Abbey its a sad weary sight When towns in England enhanced and highlighted the beauty of a river in the centre for walks etc Paisley commited architectural suicide its not the weather alone that makes it drab its the whole feel of the centre which can be seen on the sad faces of the buddies let down by bad planning
Perthshire (Scotland)
Area: Caledonian Road highrise flats
Reason: Perth's centre is let down by extremely insensitive tower block developments which are prominent as you drive along Caledonian Road and adjacent to the town's bus station. These contrast starkly to the attractive historic buildings in the surrounding centre.
Nominated by: Joe Blogs
Peterhead (Scotland)
Area: All of it
Reason: Cold, dilapidated, empty. Surely the carbuncle of the North East.
Nominated by: Andrew
Polbeth (Scotland)
Area: Polbeth
Reason: Polbeth, near Livingston, suffers from poor infrastructure and a bleeding of retail and jobs to its larger neighbour.
Nominated by: Gavin Montgomery
Prestwick Airport (Scotland)
The Strapline "Pure Dead Brilliant" scrawled everywhere in blood-like graffiti. The word "Dead" should never appear in an airport - just like they would never use the strapline "It's the bomb". Get a grip and change the strap to "BIG AYR" or something more relevant and less intimidating!
Ross

A few years ago I thought the cartoons were grafitti done by vandals. Surely they've changed it by now? Especially "pure dead brilliant". Geoff

Promote "Burns Corridor" so that people identify the south west of Scotland with Robert Burns. The Scottish Grand National is only a step away. Anything Can Happen Why bother with burns when elvis landed there once. He's pure dead but brilliant but.
Nedley
Royston (Scotland)
Area: the kids are very much ASBOs Reason: everyone who has lived there or is still living there i do not know why, it is a disgrace. especially the street Charles street, it is a disguting place to live and the council should do something.
Nominated by: dean buchanan
Shotts (Scotland)
Area: Prison
Reason: Shotts is dominated by a high security jail
Nominated by: Arlene McFadden
Stirling (Scotland)
Area: The Thistle Shopping Centre
Reason: Stirling overall is a beautiful place, but it is badly let down by the ugly exteriors of this carbuncle shopping mall. The concrete brutalist, blank stone facades and service areas are all highly visible from the main approaches to the city centre from the north. To top this, since the building of the mall it has sucked most of the life from the attractive outdoor areas of the city centre drawing all the best shops indoors. The mall's public entrance at Murray Place is looking extremely run-down and badly needs a makeover.
Nominated by: Heritage Defender
Wishaw (Scotland)
Area: Main Street
Reason: Towns like Coatbridge won with poor shopping centres and unattractive surfacing on pedestrian areas, well Wishaw has no shopping centre or pedestrian area. Picture a Lanarkshire town of the 1950s , spend no money on improving shopping areas, allow Asda, Tesco, Morrisons, Lidl and Aldi to build on the fringes of the town. Give planning permision to everyone wanting to open a takeaway. Take one of the few car parks for private use of the social work department and through in continual roadworks. Wishaw was a good market town at one time, but has been left behind. It is time Wishaw was up there with the other North Lanarkshire towns and maybe someday the 'planners' will listen.

Nominated by: R form Wishaw
Wishaw does now boast a Brazilian themed bar – 'Zico'. it might not have much else going for it but it looks like the carnival has arrived.. Bons velhos Wishaw
Jason
Back to The Carbuncle Awards 2010