Housing quotas for west Edinburgh
October 27 2008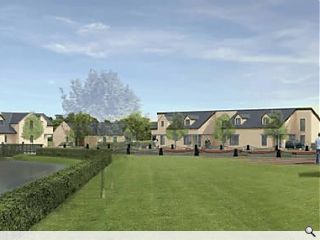 Edinburgh City Council are to impose a new affordable homes quota on developers in west Edinburgh.
The council, the first local authority in Scotland to stipulate what proportion of new build properties be low-cost or socially rented, has raised the bar from 15 to 25%. The same target as the rest of the capital in a move intended to ease the city's housing shortage.
Property experts are warning however that the measure will prove counter productive and actually curtail fresh development with developers resentful of what amounts to a rise in tax.
The law currently requires developments of 12 units and more to make available a proportion of homes to people who cannot afford to buy or rent on the open market.
Amongst developments affected by the move will be David Murray's controvertial development on green belt land at Ratho Station and a CALA homes project within the nearby village of Ratho.
Back to October 2008