Round the world in a 1,000 buildings
October 28 2008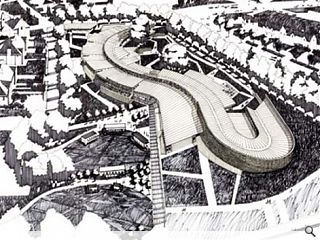 Hazelwood School, from gm+ad architects, is to be featured within The Phaidon Atlas of 21st Century World Architecture, published this week.
The prestigious volume categorises more than 1,000 of the greatest architectural creations the world has seen from the year 2000 onward.
Each subject is richly illustrated with drawings and photographs to complement the short essay format.
The compilation represents a comprehensive summary of the best in world architecture and lends itself well to cross-referencing and analysis.
Immortalisation in print whilst gracing the dinner tables of architecture aficionados the world over puts the all pervasive Drumoyne based school in good company, both figuratively and literally.
Back to October 2008