Dingwall estate rebuild to address 'post-Covid life'
March 17 2022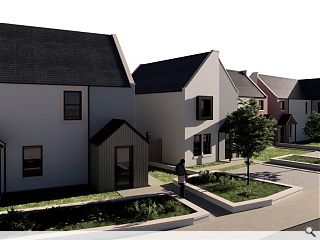 The Highland Council has brought forward plans to redevelop the Meiklefield area of Dingwall, demolishing 114 existing homes and replacing them with 117 new build properties.
The local authority has enlisted HRI Munro Architects for the rebuild, which will replace 'four in a block' properties dating from the 1960s in phases through to 2025.
Explaining the need to act the authority wrote: "Meiklefield is a well-established estate close to Dingwall town centre. While much of its council housing stock is in poor or deteriorating condition, there are areas of environmental quality and mature trees which will be retained and enhanced where possible.
"The project will seek to pragmatically address both the nature of post-Covid life, with an emphasis on greater localism, community engagement and healthy living; and the necessity to work towards a sustainable 'green' environment."
Seeking to reduce the mass, ground floor footprint and regular layout of the current estate The Highland Council promises increased green space with light and spacious homes within walking distance of the town centre.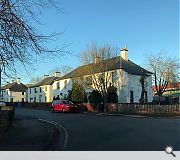 Many flats have been left in poor condition following a lack of maintenance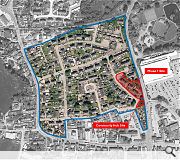 Sequential development will see homes replaced in stages
Back to March 2022