Urban Realm 48: Pinning down sustainability in a post-Cop26 world
January 12 2022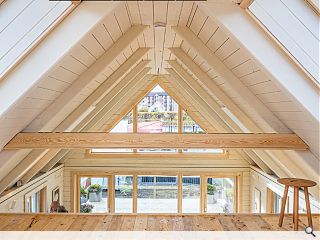 COP26 leaves as many questions as answers in its wake so we dedicate our winter issue to examining the pledges as they pertain to the built environment in detail. Are they sufficient to avert catastrophe and where are we on the road to a greener future?
In this winter edition of Urban Realm we pay a visit to an outdoor classroom in Argyll to see how a barren hillside could be restored as a temperate rainforest and speak to the Scottish Ecological Design Association (SEDA) and Timber Design Initiatives to establish what role environmental activism and materials science has to play.
Addressing architects on the front line we ask what the next steps entail in tandem with our exhaustive UR100 profile of the practices who aren't just talking but delivering a low carbon future.
In addition to reporting on sustainability issues, Urban Realm is playing its role in minimising waste by switching from plastic to paper wrap. Individual responses will differ but the destination is clear, only by knowing where you are going can you hope to arrive.
Catch up on all this and more by activating your subscription.
Back to January 2022