Platinum Point blunted
October 17 2008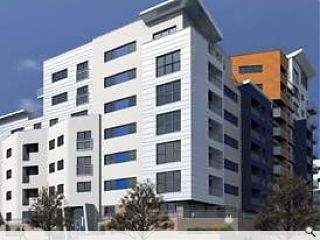 Gregor Shore, a Leith based residential developer, has emerged as the latest casualty of the credit crunch. Bankruptcy of the developer has led to workers downing tools at Granton Anchor and Platinum Point in an evocation of the Costa's follies.
The tide of easy credit that has lapped Leith's shores for the past decade has receded, leaving behind the beached detritus of the boom years, an esplanade awash with cheap one and two bed flats.
Sunny optimism of past years has been replaced by a deep fog of uncertainty as ominous clouds of economic gloom now paint a very different perspective of the waterfront.
Back to October 2008