Good things come in two's for Michael Laird Architects
October 16 2008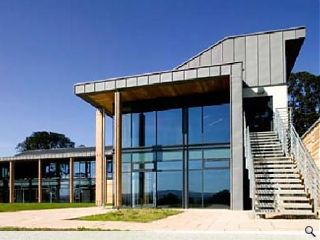 Michael Laird Architects have won two awards at the 2008 British Council for Offices (BCO) Awards in London this week. The event saw over 1500 property professionals gather at the Grosvenor House Hotel to recognise "design, best practice and innovation" in UK offices.
The practice won the Small Projects award for buildings up to 2,000m2 for the new McInroy & Wood Headquarters in Haddington. The judges said "The distinctiveness of design has raised the bar for this area and attention to detail has created a wonderful building. It is distinctive yet flexible enough to allow for growth". The project was considered "a beautiful modern office building complementing a historical and rural setting without reverting to pastiche or compromise".
The Refurbished/Recycled Workplace award was won for The Royal Bank of Scotland's Kirkstane House in St Vincent Street, Glasgow, breathing new life into "a tired old building". The judges were impressed by the new entrance space and fully glazed roof level extension commenting that the interior "lifts the spirits, all the more apparent when considering the change from dark and claustrophobic space to a bright modern office".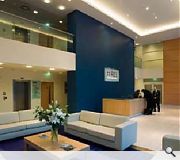 Back to October 2008