Student trio pull off an architecture hat trick
October 4 2021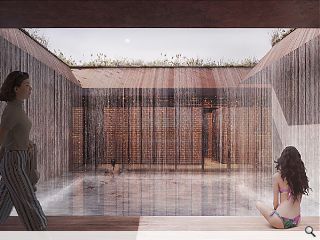 A trio of students from the Edinburgh School of Architecture and Landscape Architecture (ESALA)and the University of Strathclyde have emerged victorious at the Scottish Student Awards for Architecture, organised by A&DS and RIAS.
Leading the way as the best third-year student was Gergana Aleksandrova Negovanska of ESALA courtesy of The Last Straw: A Case for Reuse which imagined how Ratho Community Centre could be rebuilt around circular economy principles.
Nevabska was joined by Rachel Dunne, also of ESALA, who received an urban design award for an investigation into how historic walls in Ahmedabad, India, might be redesigned to assist pomegranate growth.
Rounding off the hat-trick of winners was 3DReid student prize winner Tiia Partanen of the University of Strathclyde, who picked up the Rowand Anderson Silver Medal for best fifth-year student with The Cloud Cooperative, a server tower that harnesses big data to farm oysters.
Guest judge Dr Jos Boys commented: "... it's been a joy to have an opportunity to discuss with other educators and practitioners just what we value about good work in our discipline and why we value it."
The awards programme was established as a means of surfacing significant student architecture work to a broader public and professional audience.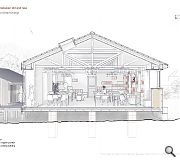 Focussed on the circular economy and retrofitting spaces, this project takes the soon-to-be demolished Ratho Library building and reimagines the space as a modular community space using limited but considered interventions.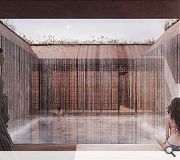 This project re-uses the the heat produced for oyster farming and district heating, as well as utilising tidal power to create quartz glass blocks for permanent data storage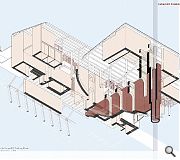 Using traditional building materials such as rammed earth, Paradise Pomegranate takes the historic old walls of Ahmedabad, India, and reconfigures them as an irrigation network to aid the city's pomegranate growers.
Back to October 2021