Councils cancel three large public projects
April 7 2006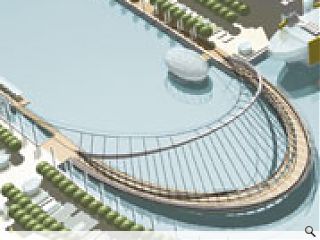 Three major public building projects, all the subject of a competition, have been cancelled raising new questions about the efficacy of the competition system.
The proposed redevelopment of the Peacock Visual Arts, which involved placing a new pavilion into Aberdeen's historic Queensgate Square, was the subject of a competition in which submissions were made at the start of this year. But last month shortlisted architects, which included Reiach and Hall, Austin Smith Lord, Nicoll Russell and Richard Murphy, learned the project had been cancelled due to lack of support from the local authority.
A very similar problem has emerged with Dumfries Theatre Royal. Shortly after RMJM receiving planning approval from Dumfries and Galloway council, the authority decided to withdraw the council's grant. Neil McLean, associate with RMJM, said: \"It is utterly frustrating that after four years of hard work and successfully gaining planning permission funding has been retracted by the local council.\"
On an even more dramatic note, Glasgow City Council decided in February to cancel the Tradeston pedestrian bridge, a scheme that had been the subject of a very high profile competition attracting architects from the UK and internationally. The scheme, by Richard Rogers and Atkins, was abandoned because it was proving to be too expensive. The council will re-advertise the project. This is the second competition to be cancelled by the council within a year, the first being the Cafe in the Square.
Back to April 2006