Murray's mint
October 13 2008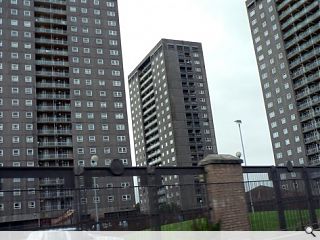 Land around Ibrox stadium has been feeling the blues for decades, sporting estates of dilapidated municipal flats. Newly unveiled ambition from David Murray however promises to kick these relics of the past into touch with a potential revenue raiser for the Govan based club.
The flats at Hinshelwood, the low rise portions of which are currently under demolition, would be transformed into a hotel and retail complex valued at £350 million if Murray's plans are rubber stamped as expected.
Rangers will seek development partners with which to then proceed, however given the perilous state of the economy the plans are likely to slip into extra time.
Speaking on the official Rangers website Murray divulges: "…at the moment our plan, to be quite honest, doesn't stand up financially in this climate... let's be positive and hope both that the economy is in better shape and we find suitable partners to work with us."
It is hoped nonetheless to have the scheme operational for the 2014 Commonwealth Games.
Back to October 2008