Elder & Cannon to complete Castlemilk block with 14 homes
August 10 2021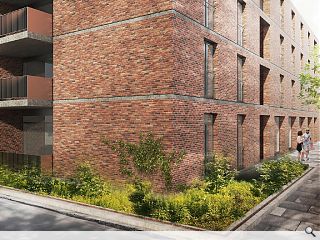 Elder & Cannon Architects have been commissioned to deliver 14 new homes to Housing for Varying Needs standards at Holmbyre Avenue, Castlemilk.
Tentatively allocated to Thenue Housing Association the homes would occupy a 'cut' set into the hillside, completing a city block currently terminated by exposed gables, creating a rear private amenity space and a shop in the process.
In a statement, the architects said: "The architectural identity is one of permanence. Into the singular masonry materiality of brickwork, with contrasting string courses the degree of solid to void provides a balanced and considered articulation around the full block perimeter and to each elevation, a response to function orientation and particular address.
"An even parapet continues around all 4 elevations, into which is placed the rear projecting central bay. The roof is laid to fall from all 4 sides into a central linear gutter and outlets."
Should discussions with Thenue fall through the applicant will shrink the floor space for each flat, reducing the overall development footprint.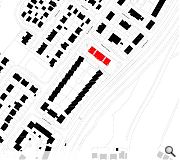 A patch of scrubland off Carmunnock Road has been identified for the build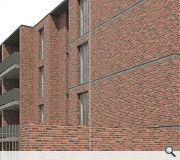 At ground floor level two flats are positioned either side of a central shop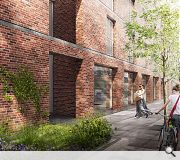 Two stairwells will flank a centrally positioned store
Back to August 2021