Cranes, trains and automobiles
October 13 2008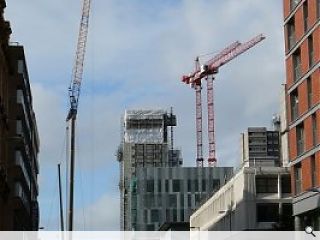 A section of Argyle Street between Douglas Street and Newton Street is subject to a road closure order this week so that two cranes on site at Taylor Woodrow Cuprum development, designed by Aedas, can be dismantled.
The operation is expected to complete by Wednesday but adverse weather could delay the procedure.
Despite closure to traffic the route remains accessible to pedestrians and trains on the Argyle low level line will remain operational.
Back to October 2008