Reopened David Livingstone Birthplace brings abolitionist stance to life
July 30 2021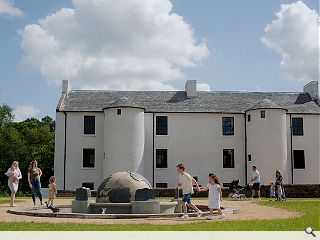 Hoskins Architects and ERZ have completed a £9.1m renovation of the David Livingstone Birthplace Museum in Blantyre following a three-year restoration programme.
Undertaken by Clark Contracts the work entailed a full refurbishment of the Birthplace Museum, African Pavilion, Shuttle Row and Weavers Cottage to establish new exhibition and leisure space dedicated to the Victorian explorer and missionary.
Within these spaces, new displays tell the story of Livingstone's extraordinary life and his role as an abolitionist, with the stories of African's serving on Livingstone's crew now told for the first time.
Grant MacKenzie, director of David Livingstone Birthplace, said: "We hope that through the transformation of David Livingstone Birthplace, visitors will come away with a new understanding of his achievements, his failures, and the opportunity that his story holds to encourage a deeper understanding of marginalised histories and Scotland's role in slavery and colonisation."
Works include repairs to the original tenement in which Livingstone was born and raised to form additional exhibition space, a café and a shop.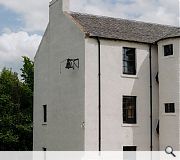 The parkland museum is operated by the David Livingstone Birthplace Trust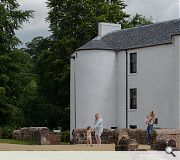 The story of David Livingstone will be told to a new generation
Back to July 2021