Residential-led vision unveiled for former Madras College campus
July 27 2021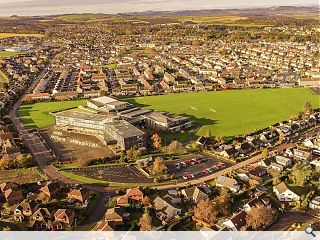 A bid to develop the former Madras College Kilrymont campus in St Andrews has been made by Scotsman Developments in the form of a proposal of application notice filed with Fife Council.
The mixed-use vision will see the site developed for housing, 30% of which will be classed as affordable, with care taken to retain listed school buildings for homes, shops and leisure uses.
David Scanlon of Scotsman Developments said: "This exciting and ambitious scheme will serve to regenerate the current redundant site, including retaining and re-using the existing listed school buildings, which I know will be greatly welcomed by the local community."
A project website will provide additional details on the development during live online consultation events scheduled for 19 August and 22 September.
A new £55m purpose-built Madras College has been completed at a site in Langlands, enabling the college to vacate both Kilrymont and South Street - the latter acquired by the University of St Andrews.
An architect has still to be formally appointed.
Back to July 2021