Bilco hatches housing refurb plan
October 10 2008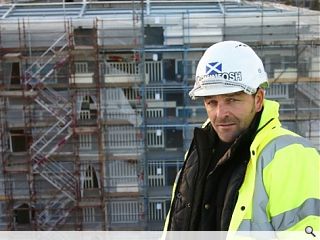 Glasgow Housing Association is redeveloping five eight-storey apartment blocks at Swinton Path and Invergyle Road in Glasgow, known as mini-multis, as part of GHA's £125 million investment programme to upgrade 100 of the city's iconic multi-storey tower blocks.
The redevelopment includes the placement of a corrugated metal profile roof on top of the original roofs in order to extend the life of the buildings for another 20 to 25 years.
Access door manufacturer Bilco (
www.bilcouk.com
) has supplied ten roof access hatches for the refurbishment project.
The hatches provide safe and convenient access to get on and off the roof for maintaining telecommunications equipment as well as for undertaking maintenance work on the roof itself.
All the hatches provide access to the roof by means of a fixed interior ladder. Every roof hatch is equipped with a unique counter balanced compression spring mechanism to provide smooth, easy, one-person operation.
They are all fitted with automatic hold-open arms which ensure that the hatches cannot be blown closed - a potential health and safety risk if the cover was to fall back onto the person using the hatch.
Bilco has also supplied hatches to similar refurbishment projects nearby, including two mini-multis at Jura Court and four mini-multis in St Andrews Crescent, in the south west of Glasgow.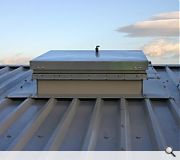 Back to October 2008