3DReid Student Prize rebooted to celebrate emerging architects
June 9 2021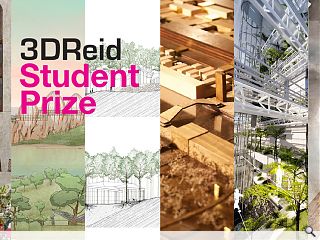 3DReid Architects have relaunched their annual student prize following a hiatus last year to once again recognise the outstanding work of part II students in the UK's architecture schools.
Tutors from over 25 schools are invited to nominate individuals and groups for the award which rewards work that makes a societal impact, demonstrates new ways of thinking and articulates a clear narrative.
A two-stage judging process will see five finalists selected internally with external judges brought on board to choose the ultimate winner on 22 July.
The winner will receive a £1k cash prize and all five finalists will be invited to present their projects at a virtual presentation.
In a statement, the practice wrote: "We want to be proactive in encouraging and promoting work that matters and people that care. We shall be asking students to remove their names and universities from submissions to ensure unconscious bias plays no part in the shortlisting process.
"We shall ensure the final judging panel is diverse to better represent varied views and voices."
Nominations must be made via london.event@3DReid.com by 25 June.
Back to June 2021