St Boswells distillery champions sustainability & provenance
June 7 2021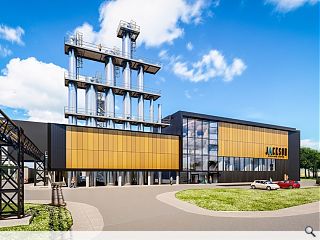 Jackson Distillers with Michael Laird Architects are to build a distillery and associated storage warehouse at the Charlesfield Industrial Estate at St Boswells in the Scottish Borders.
The Jackson Distillery will be finished in gold and grey metal rain screen and sheet metal and will process grains sourced from the nearby Tweed Valley.
Located adjacent to a biogas facility, providing renewable energy for the plant to minimise the environmental impact of the industrial development.
In a statement, the architects said: "Michael Laird Architects are delighted to be working with Jackson Distillers on proposals for a new grain Distillery on Charlesfield Industrial estate, St Boswells.
"The distillery will be will be the first and only Scottish Borders based producer of single grain whisky spirit and grain neutral spirit using 100% Scottish water and cereals of proven traceable origin."
Water for the distillery will be sourced from a natural spring within the distillery grounds.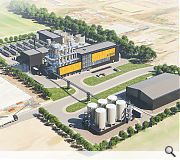 Cereals will be sourced from the adjacent Charlesfield Farm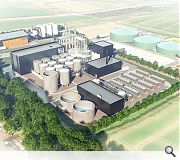 The distillery shares infrastructure with a neighbouring biogas plant
Back to June 2021