Decorative Dundee homes harness art to instil a sense of place
June 2 2021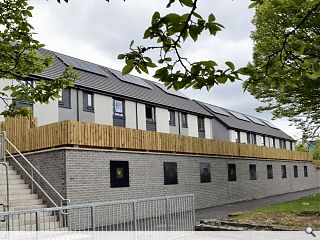 New housing in Dundee's Hilltown is playing its part to augment the city's creative cachet by incorporating art as an integral component of the design.
The Maxwelltown development by Caledonia Housing Association delivers a mix of 57 properties for affordable rent and ownership, each adorned by decorative artwork produced by sculptor Ailsa Magnus.
Designed to reflect the areas industrial past the public artwork takes the form of bespoke door numbers and decorative panels which enliven a boundary wall along Alexander Street.
Magnus commented: "Much of my work is inspired by mark-making I have marvelled at the skill of the ancient mark-maker, acknowledging the fact that from time immemorial there has been a desire to decorate, enhance and leave one's mark on the environment which we call home."
Designed by jmarchitects the properties will be joined by a sister development at Rosebank later in the year.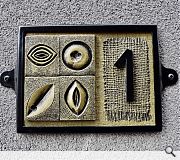 Decorative panels are inspired by the details, marks and textures of existing architecture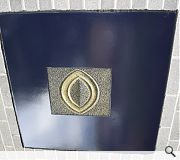 Embedded panels were created from 18 separate casts
Back to June 2021