Planning approval lays the groundwork for River Clyde homes
April 22 2021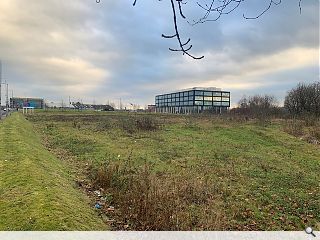 Planning consent has been awarded for 151 homes in Glasgow's east end, clearing the way for work to begin over the summer.
Led by the Swan Group the £17m Newhall Street project will deliver a mix of apartments in a series of three blocks overlooking the Clyde Walkway designed by Mast Architects.
The brownfield site was formerly home to industrial units but has been left as fallow open ground since their demolition in the early 2000's, presenting challenges for consulting engineers Dougall Baillie Associates who have had to overcome contamination, mine workings and poor ground conditions.
Alan Ferns, director of structural engineering at DBA, commented: "Like much riverine land, it is largely composed of sand and silt and we are having to pile the site to a depth of 30 metres. Rather than driven piling, which is noisy and disruptive in urban areas, we are using helical displacement piling.
"This auger-bit process is quick, quiet and virtually vibration-free, and the lateral soil displacement means that the lack of spoil makes this method additionally suitable where contaminated soil is encountered."
Landscape architects DWA will oversee amenity and parkland surrounding the housing.
Back to April 2021