Sports centre under starters orders
October 1 2008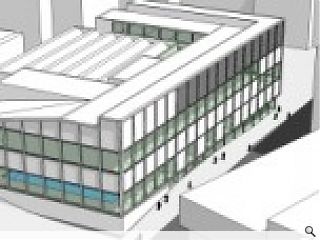 Strathclyde University and Kennedy Fitzgerald Associates have unveiled plans for a multi-million pound centre for sports and health. The bespoke building will feature top-of-the-range research, teaching and recreational facilities including a swimming pool, squash courts and treatment rooms.
The centre will open in 2011 in time for the run-up to the 2014 Commonwealth Games, and will be situated on Cathedral Street in the heart of Glasgow. It will also provide a new base for sports and physical activity - focused teaching and research staff from the University's Education Faculty; and will be open to the wider community.
The news comes shortly after the University unveiled plans for a building for its
Faculty of Education
, and a new facility to house the
Strathclyde Institute of Pharmacy and Biomedical Sciences
- a centre for world-class research and drug discovery. The three developments form part of an overall £300 million investment in the campus.
The majority of the funds for the build have been ring-fenced by the University from the budget it receives for its estate, and a fundraising campaign to raise £1.2 million towards the project is now underway.
The centre has been given a major boost by the Moffat Charitable Trust, which has donated £320,000 towards its fitness suite; and the Robert Barr Charitable Trust, which has given £100,000 towards squash courts.
Today's announcement comes as Glasgow gears up to host a world-wide sports and sports science conference in the run-up to the 2012 Olympic Games. A consortium including Strathclyde and four other UK universities - known as the Brunel ICSEMIS 2012 Consortium - made the successful bid for the conference in Guangzhou, China, in August.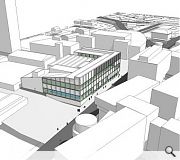 Back to October 2008