Lancefield Quay homes go out to public consultation
January 28 2021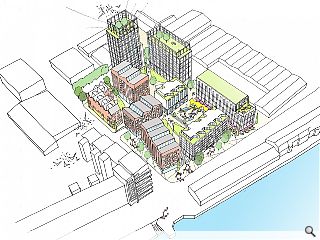 Osborne+Co are to host a web consultation on proposals to develop largely vacant ground at Lancefield Quay to the south-west of Glasgow city centre into a residential community.
Several options are being drawn up for the site which would deliver up to 700 homes for sale and rent wrapped around a series of new pedestrian routes and courtyards.
Will Hean, of Osborne+Co, commented: "Our vision for Lancefield Quay is to deliver a sustainable community with an emphasis on high-quality housing that is coupled with well-planned, inclusive spaces.
"Our proposals are at an early stage but we have developed them with a focus on regeneration and providing important housing. We are very much looking forward to showing local people how we feel we can enhance the area and to capturing their views."
The consultation will kick-off at 15:00 on 4 February with a planning application expected to follow later in the spring.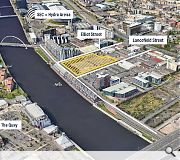 The largely derelict plot by the River Clyde will be transformed into a high-density community
Back to January 2021