Kelvin Hall in the frame for £12m film & TV hub
January 14 2021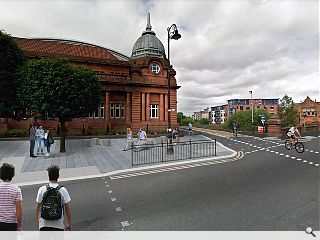 Glasgow's Kelvin Hall is to become home to an £11.9m film and television hub to cater for the burgeoning sector subject to approval from councillors later today.
Early design work is already underway on the fast track initiative, the first elements of which could be up and running as early as this year.
Council leader Susan Aitken said: "The city is home to an incredible community of independent producers, with access to an enviable pipeline of young talent.
"We know they are in demand all over the country and, often, the world – but we also know that here at home, there is a relative lack of the kind of studio space they need to be able to win higher-value commissions.
"This exciting plan for the Kelvin Hall will not only establish that kind of facility but do it right in the heart of the city."
Part of an explosion in the provision of studio space to cater for increased production demand the Kelvin Hall would complement other planned developments in the east such as First Stage Studio in Leith and Pentland Studios at Straiton.
Back to January 2021