Patience wears thin over eyesore Springburn pub
November 27 2020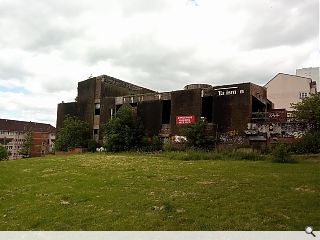 Glasgow City Council has raised the prospect of a compulsory purchase order to take control of an eyesore pub in Springburn which has lain derelict for close to 20 years.
Negotiations are ongoing with the owners to broker a sale of the Talisman at 149 Balgrayhill Road but a plan b has been lined up in case these go the way of previous failed negotiations.
Councillor Ruari Kelly commented: "The condition of this former pub has been a blight on Springburn for too long now, and the demolition of the building and the redevelopment of the site would be a key contribution to the area's regeneration. The council will do everything in its power to make this happen, and community wellbeing will be at the forefront of our decision-making."
Over the years a series of false starts, in which the local authority agreed to sell neighbouring parcels of land to allow redevelopment, fell through after the owner reneged on commitments to demolish the dangerous building.
An action plan published by the Springburn Regeneration Forum proposes that the council step into the vacuum by acquiring and clearing the property to allow for 'meanwhile use' as community green space, but this cannot be pursued while the owner holds firm against a sale.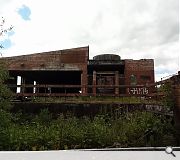 After two decades of stalemate matters may now be coming to a head
Back to November 2020