Future looks bright for Queensferry's Black Castle
November 19 2020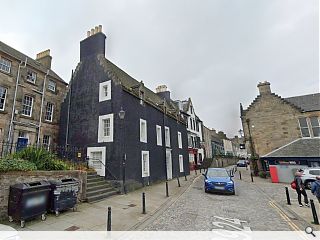 WT Architecture are proposing to undertake significant alterations to a 17th-century tenement in South Queensferry to provide improved access.
Known as Black Castle the A-listed landmark is currently in use as three flats above ground-floor retail and has a commanding presence on South Queensferry High Street.
Last refurbished in the 1980s the building suffers from a leaky roof, weathered stonework and vegetation growth, presenting an opportunity to remodel for contemporary needs.
This will entail connecting two flats with a new interior stair create one contained home as well as opening up the south elevation by stripping back poor quality extensions and creating a new addition finished in black timber cladding, render and windows.
Detailing their chosen approach the practice wrote: "We propose to rationalise and simplify the forms of the add-ons into one contained form, whilst remaining sensitive to the historic building fabric. The footprint of the extension matches that of the existing lean-to and lobby, keeping it restrained and not impacting on any of the historic features noted within Historic Environment Scotland's listing.
"The simple proposed roof that folds over to form the cladding to the east elevation helps to contain the form of the extension and calms the busy south elevation. This is also helped by removing the south chimney stack."
The proposals are waiting for an assessment from City of Edinburgh planners.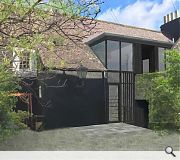 The extension is designed to have minimal impact from the street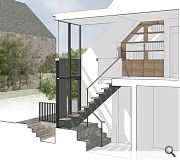 The extension will provide improved connectivity and much needed natural light
Back to November 2020