Stalled Spaces programme pivots to Drumchapel, Tradeston and Pollok
November 18 2020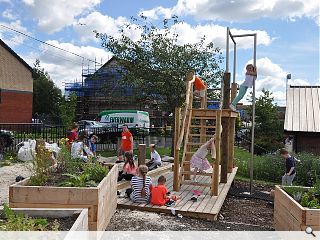 Glasgow City Council has moved onto the next stage of its Stalled Spaces programme which will see it tackle multiple stubborn gap sites in Drumchapel, Pollok and areas south of the city centre.
The pilot project offers grants of £10k toward organisations which reactivate stalled or abandoned spaces with a further £5k on offer for nature-based enterprises.
Councillor Kenny McLean commented: "The pandemic has underlined the value of the development of such spaces to our communities. We now propose to develop the programme in three particular areas of the city, and with a focus on nature-based solutions to continue these benefits."
Over the past decade, more than 125 sites across the city have benefitted from the £500k Stalled Spaces programme, which has transformed vacant ground into pop-up gardens, allotments and temporary play spaces. Other areas of redundant land have been repurposed as wildlife sanctuaries, urban gyms and outdoor exhibition space.
Born out of the 2008 financial crash the scheme is now being adapted to respond to the covid challenge with priority given to projects which improve community engagement and reduce social isolation.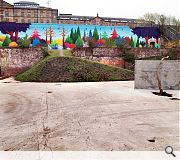 A wildflower garden has been planted at The Bothy, Speirs Wharf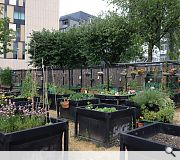 Greyfriars Community Garden by ERZ shows how vacant ground can be used to grow vegetables
Back to November 2020