Coasts and waters heritage projects share £194k grant funding
November 16 2020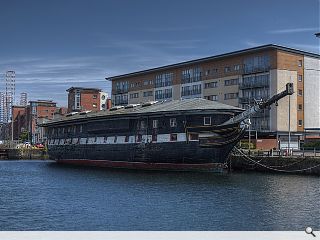 Historic Environment Scotland is funding eighteen community-centric coastal and waterway heritage projects to the tune of £194k.
The cash will allow repair and stabilisation of marine structures from the A-listed Cromarty Harbour in the Highlands to structural modelling of HMS Unicorn in Dundee and recruitment of a heritage engagement officer for the Glasgow canal co-op.
The Unicorn Preservation Society has been awarded £19k to carry out a full survey of the vessels condition ahead of its planned relocation to Dundee's A-listed East Graving Dock to become a Maritime Heritage Centre.
A further £20k has been awarded to Cromarty Harbour Trust to improve safety and access to the outer pier while £13k has been allotted to The Glasgow Canal Co-op to improve knowledge and engagement with heritage assets.
Amy Eastwood, HES head of grants, said: "This funding will support a wide range of community outreach activities as well as crucial repairs to historic maritime structures which not only encourages people to engage with our coastal and waterway heritage but helps to ensure it is protected for future generations."
HES chief executive Alex Paterson added: "The Coasts and Waters Heritage Fund was launched to empower communities to protect, promote and engage with Scotland's coastal and waterway heritage as well as adapting to the effects of current challenges such as climate change."
Other projects to benefit from a share of the funding include training volunteers to survey the intertidal zone of Loch Roag in the Western Isles; repairs to the Scottish Crannog Centre in Perthshire and recording oral histories along the coastline of Skye.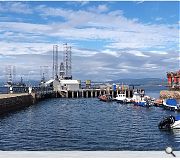 Funding will improve safety and resilience at Smeaton Mole, the outer pier of the A-listed Cromarty Harbour.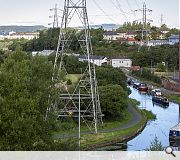 Glasgow Canal Co-op will recruit a dedicated heritage officer to research and promote the city's canals
Back to November 2020