Skye consolidates housing on Sleat with twin build
November 5 2020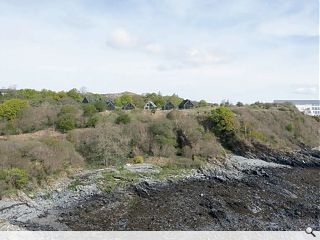 Trail Architects are bringing forward plans for two mixed tenure housing developments on the Sleat Peninsula close to the village of Kilbeg on the Isle of Skye.
Upper Ostaig and Lower Ostaig will both lie close to Sabhal Mor Ostaig College and are largely screened from the A851 by mature trees, with open views across the Sleat Peninsula.
A total of 21 homes are planned by the Clan Donald Lands Trust for both sites to plug an urgent requirement for affordable housing on the island by consolidating development in the Sleat area and migrating away from single-detached homes.
Addressing the need for appropriate housing Trail wrote: "There is an urgent need for affordable housing stock in Skye. Section 3.5 of the West Highlands Local Plan describes the challenges presented by Skye's current situation. The plan discusses the fact that typical detached single house developments are 'compromising' the landscape and 'decreasing the viability' of agricultural activity in Skye, and notes that contrary to this pattern Sleat, as a centre for Gaelic culture and a well-connected part of Skye, continues to grow."
Homes will be finished in a combination of white render, Siberian larch and slate tiles including a mixture of key worker and social housing without impinging on the coastline.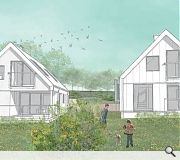 Homes will be largely screened from the road by existing vegetation
Back to November 2020