Handful of Glasgow community projects share £2.7m
October 22 2020
Glasgow City Council has accepted £2.705m from the Scottish Government's Regeneration Capital Grant Fund (RCGF) to progress five community projects in deprived areas around the city.
Elderpark Learning and Community Centre; Govanhill Baths; Milton Family and Community Centre; Old Basin; and Provan Hall are all set to share in the funding which aims to support sustainable, community-led regeneration.
Councillor Kenny McLean commented: "This additional funding for these community projects that the council either leads on or works closely with means their delivery can be accelerated or progressed further. What they all have in common is the central part they play in the economic and social lives of communities across the city, helping to drive the regeneration of these neighbourhoods."
The largest beneficiary will be the Govanhill Baths which is to receive an additional £1,125,000 to restore the former public baths as a community events space.
Next in line is Elderpark Learning and Community Centre which has benefitted to the tune of £500k to refurbish and repurpose the A-listed Govan landmark as a community space.
Milton Family and Community Centre will receive an extra £400k to aid creation of a community centre there and the A-listed Provan Hall in Easterhouse is to net £575k on top of £675k already received from the RCGF to establish a gateway to Seven Lochs Wetland Park.
Finally, a further £145,000 has been found to utilise the upper mezzanine floor of the C-listed Old Basin House at Speirs Wharf to yet more community space.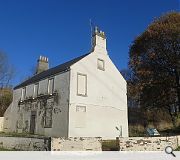 LDN Architects have led the restoration work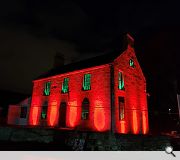 The Old Basin House has been transformed into a community space by Glasgow City Council and Scottish Canals
Back to October 2020