Clyde corridor frameworks establish urban waterway blueprint
September 1 2020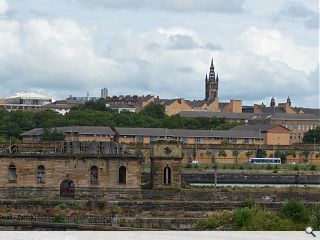 Glasgow City Council has adopted a route map governing future regeneration of the Clyde corridor by incorporating objectives laid out in two Strategic Development Frameworks into the City Development Plan
The Clyde Corridor as a whole and Govan-Partick specifically have been earmarked as key priorities in enhancing liveability along the riverfront through the provision of new homes on vacant and derelict land.
Capitalising on the Clyde's status as the city's longest continuous open space the documents set out how the river can play its part as the hub of a wider network of urban waterways, walking and cycling routes.
Focussed on a stretch of waterfront flowing from Glasgow Green to Yoker the initiative gravitates toward the central nodes of Govan and Partick, which will be united as a single urban district by 2030, through mixed-use development at Water Row and a new link bridge.
Councillor Susan Aitken, leader of Glasgow City Council, said: "The River Clyde is, arguably, Glasgow's greatest physical asset – and, for too long, the city hasn't used it as well or as often as it could have. This framework will ensure that the council can work with its partners to bring the river back to the place it deserves in our economic, social and cultural lives."
The decade-long Govan-Partick strategy is costed at upwards of £1.5bn to deliver.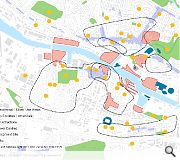 Existing communities on both banks of the river will be knitted together by new developments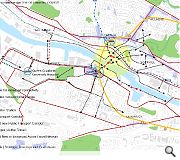 New bridges will establish active travel corridors
Back to September 2020