Townhouse plan to rejuvenate Newburgh Main Street
August 20 2020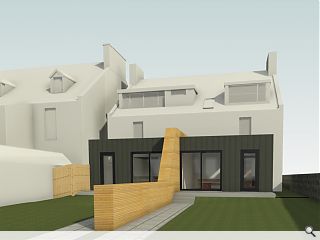 A change of use application has been lodged with Aberdeenshire Council to convert an annexe of the Udny Arms Hotel on Newburgh Main Street to two townhouses.
Overseen by Taylor Design Services and will see the construction of charcoal standing-seam single-storey extensions to the rear with Siberian larch rain-screen cladding demarcating private gardens.
This will allow open-plan family room to spill out onto the graded lawn following the relocation of plant equipment servicing the adjacent hotel, with three bedrooms situated in the floors above.
Part of a wave of hotel closures the works will, in this case, include reinstatement of the main hotel as well as the formation of a coffee shop.
Dedicated parking places will be located to the rear, accessible from the current Udny Arms car park.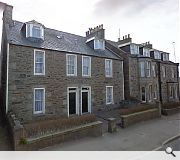 The townhouses will be returned to their original usage
Back to August 2020