CSIC grants galvanise the next generation of construction professionals
August 19 2020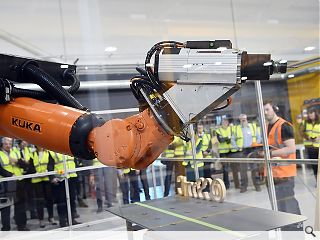 The Construction Scotland Innovation Centre is tempting students into the industry with the launch of its Built Environment Innovation MSc Fund 2020-21.
As many as 20 places are being made available, each with £6,530 of available funding, for young people looking to play their part in tackling climate change and managing technological advancement.
CSIC chief executive Stephen Good said: "This is an exciting opportunity for students to be part of real transformational change together with industry, helping to set a new direction post lockdown as we build back better to create a built environment that works effectively for people, business and our economy.
"The demand for skilled professionals in the industry sector remains high and the opportunities are countless. The MSc funding offers people a real opportunity to create a career that positively impacts everyone through the physical spaces we inhabit."
Prospective applicants are invited to apply directly with priority given to candidates who can work on a relevant research project in tandem with their programme of study.
Back to August 2020