Wick 'parklets' to bolster attractiveness & accessibility
August 17 2020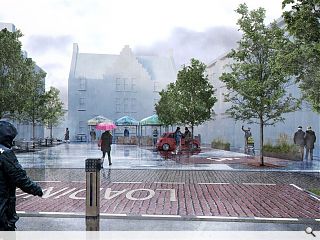 The Highland Council and Sustrans have unveiled indicative public realm improvements for the Highland town of Wick, centred on the High Street and Market Square.
Designed to improve the attractiveness and accessibility of both areas the plans seek to elevate local architecture and heritage through streetscape enhancements.
Cllr Nicola Sinclair commented: "'The street design project has the potential to transform our High Street and make it a far more vibrant and welcoming area for locals and visitors.
"Taken together with the other initiatives under the town centre regeneration banner – such as the redesigned Riverside car park, demolition of two derelict buildings and plans for walking and cycling routes – we have the opportunity to give Wick a much-needed boost."
A digital exhibition and forum for the plans will be available to view from 24 August through to 14 September. A live webinar is also scheduled to take place on 9 September.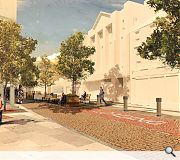 New 'parklets' will be introduced to the area opposite Market Square as well as a designated loading bay for lorries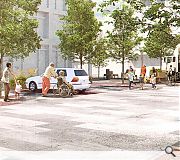 The new designs coincide with an active travel masterplan for the town
Back to August 2020