£200m Inverurie incinerator to power carbon commitments
July 16 2020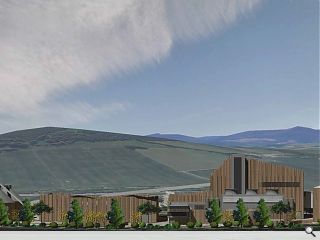 Agile Energy has detailed plans to erect a giant incinerator at Kirkwood Commercial Park, Inverurie, capable of converting up to 200,000 tonnes of non-recyclable waste into energy.
The £200m Thainstone Energy Park will be capable of producing enough heat to warm at least 32,000 local homes and businesses connected to a district heat network as well as sufficient electricity to power 62,000 homes.
Screened by locally sourced timber panels the plant will employ photovoltaic panels on its roof and a 10m wide bank of landscaping along the River Don to obscure the facility as far as possible.
Agile Energy MD Alf Robertson, commented: "As the first phase of our vision to develop Thainstone Energy Park, a world-leading, low carbon energy development, the energy recovery facility is a vital component and the main catalyst for achieving this.
"We are also delighted to be bringing significant inward investment and employment to the area, particularly at a time when this is badly needed everywhere following the virus pandemic."
Located on the site of the former Inverurie Paper Mill the plant is intended to meet zero waste obligations which will preclude disposal of all food, paper, garden and other biodegradable waste from landfill by 2025.
Construction is timetabled to begin next summer for completion by 2024.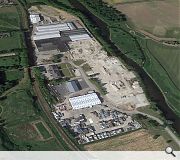 The former mill has already been demolished, awaiting development
Back to July 2020