Parlous condition of Hamilton Mausoleum sparks ideas contest
July 10 2020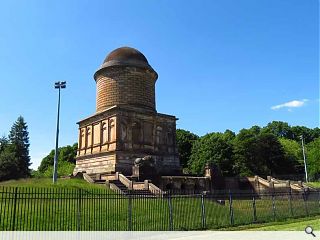 The Hamilton Mausoleum Trust, in partnership with the Glasgow Institute of Architects, has launched a design competition to secure a future for the A-listed mausoleum and associated keepers lodge.
The newly formed group is asking architects, designers and students to step forward wit imaginative reuse ideas, with a cash prize of up to £1,000 for each of the top three entries.
The South Lanarkshire landmark, situated in Low Parks, is considered suitable for a range of potential reuses such as an events space, exhibition space or interpretation centre but nothing will be left off the table.
Designed by Edinburgh architect David Bryce the golden sandstone monument has suffered from neglect in recent years with its relationship to the keeper's cottage having been severed through a lack of woodland management. The cottage itself is now a roofless shell having suffered from vandalism.
In a statement, the GIA wrote: "In early 2020, concern over water ingress at the mausoleum and the deteriorating condition of the keeper's cottage led to the formation of the Hamilton Mausoleum Trust, whose aim is to secure the future of the historic assets for subsequent generations.
"The loss of Hamilton Palace and the destruction of the designed landscape was a cultural disaster, and it would be unthinkable to also lose the mausoleum given its architectural, historical, social and cultural importance."
Entrants will be judged by a panel including professor John Hume OBE and Judi Keith-Brown, president of the New Zealand Institute of Architects. All shortlisted entries will then form part of an online exhibition and public vote.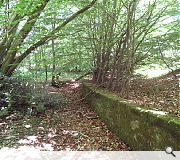 Overgrowth has severed the visual relationship between cottage and mausoleum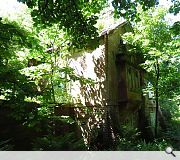 The Keeper's Cottage, also designed by Bryce, is in a particularly perilous state
Back to July 2020