Scourie assumes the mantle of geology hub with seafront visitor attraction
July 6 2020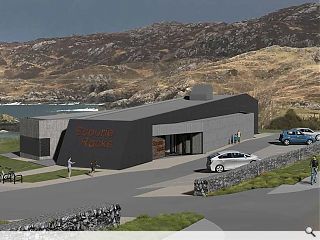 Scourie Community Development Company (SCDC) are to put the Highland village on the tourism map with a geology-themed visitor centre.
Scourie Rocks has been designed by CG Architecture, with support from Oberlanders, WSD, Fairhurst and Rybka, to capitalise on its location within the Highlands Geopark and the North Coast 500 tourism route.
The Geocentre will play host to rock specimens contained within the Shelley collection, bringing the mineral wealth to new audiences while promoting understanding of the complex chemical cauldron brewing beneath our feet.
In a statement, the applicant observed: "As part of the sustainable development of the area, SCDC are keen to establish a visitor centre which will celebrate the geology and landscape of the North West Highlands Geopark, in which Scourie is located, and house the internationally acclaimed Shelley Collection which was recently purchased by Grosvenor Estate on behalf of the community.
"The new visitor centre will be designed to display the Shelley collection and will also provide a tourist hub for the wider Geopark area. The aim of the centre will be to promote understanding and appreciation of the geological heritage of the area and provide educational facilities for schools and universities studying the geology of the region. The aim is to make it the focal point for geological study within the Geopark."
The timber frame construction, strengthened by structural steel portals, is inspired by a rockface and oriented to face both the road and Scourie Bay with no defined front or back. A stepped ground slab following the fall of the land towards the sea.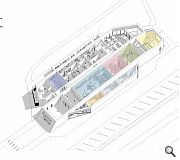 Travelers who make the journey will be rewarded with a range of attractions
Back to July 2020