Glasgow's Phoenix Park to rise again with community reclamation bid
June 9 2020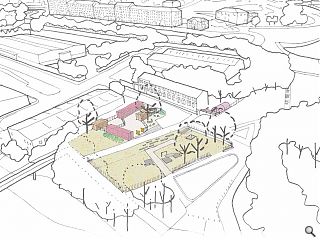 A forgotten Glasgow park is to bloom again as a temporary centre for energy, food, making and re-use in a new collaboration between landscape architects ERZ and local community interest company Agile City.
The former Phoenix Park was subsumed beneath the elevated M8 motorway when it was driven through Cowcadens, presenting a hostile environment for through traffic and cutting off northern areas from the city centre in the process.
Addressing this disconnect new proposals seek to improve the immediate environment around Agile City's Civic House workspace on
Civic Street
with a phased programme of work delivering an outdoor workspace composed of shipping containers set among rain gardens and new landscaping.
These will provide a mix of spaces including storage for tools which will be made available for recycling and lending as well as a cycle repair shop and community space.
Outlining their ambition for the space the applicants wrote: "Small interventions will allow people to occupy the space, improving the character of this derelict land. This will set the scene for future developments, allowing the land to revert to its historic land use; parkland.
"The space will also act as a gateway to the wider development. A series of plinths will add flexibility to the space that could be used for other activities, such as the setting of public artworks."
Polytunnels will also be created to kick-start urban food production, working in partnership with organisations such as the Glasgow School of Art's Beekeeping Society to support environmentally and socially conscious initiatives.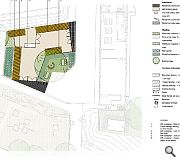 An eclectic variety of uses are envisaged for the forgotten space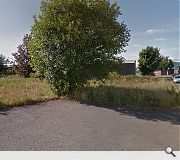 Un and underutilised land will be transformed into a hive of community-focussed activities
Back to June 2020