Stirling puts Forth redevelopment plans
September 11 2008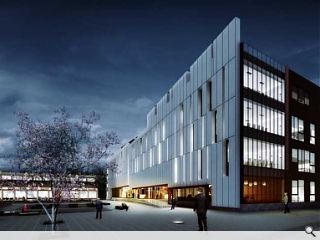 A 15 year plan to attract £300 million of investment to Stirling has been launched by the Stirling Development Agency (SDA), comprising Valad Property Group and Stirling Council.
The proposals concentrate on brownfield sites at Kildean and Forthside along with Broadley and Castle Business parks.
Proposals for Kildean include 330,000sq/ft of offices, a hotel and leisure facility, along with the new Forth Valley College Campus and 300 homes.
Forthside could benefit from two office blocks, if approved these will bring 127,000sq/ft of office space to market along with a new civic square. Former engine sheds are also in line to be redeveloped as complementary leisure facilities.
Councillor and SDA Ltd board member Scott Farmer said: "Stirling is an attractive place to live, work and do business and this vote of confidence in Stirling by our private sector partners gives a very clear message, Stirling is growing and is very clearly open for business."
Back to September 2008