Tenants back £30m Bellsmyre estate regeneration
April 28 2020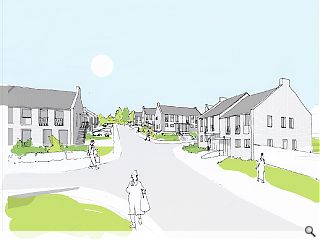 Caledonia Housing Association has secured the backing of an overwhelming majority of tenants to press ahead with a £30m regeneration package for Bellsmyre, West Dunbartonshire.
A total of 248 votes were cast with 97.2% of these favouring replacement of 250 rundown flats with 150 new build homes, preceding a further £3m investment in upgrading remaining homes and neighbourhoods over the next five years.
Julie Cosgrove, chief executive of Caledonia Housing Association, said: "We are pleased that the people of Bellsmyre have put their trust in us to invest in the area for the benefit of everyone in the community. We have given a promise to maintain a local team in the area and all tenancy rights will be retained. Once the formalities are completed, we look forward to progressing our plans without delay."
As part of this work the association, with ECD Architects, is building 66 affordable homes on Muir Road and 49 new homes at Bonhill, on the site of the former Highdykes Primary.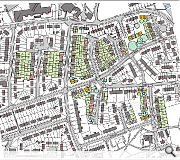 The proposed masterplan includes redevelopment of the former Highdykes Primary
Back to April 2020